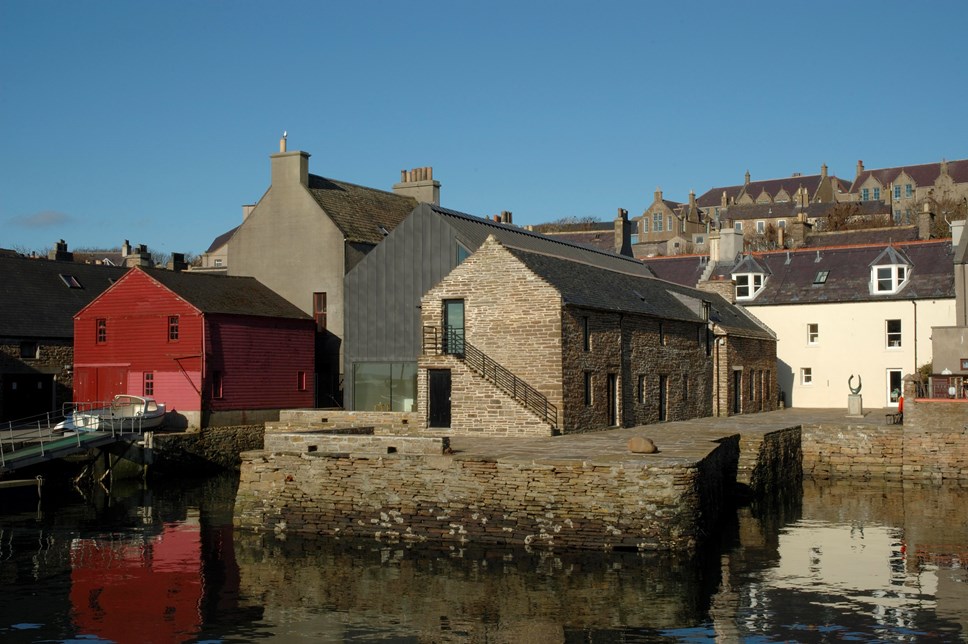 Youth Arts Bursaries
Over £270,000 for early career artists and creative practitioners aged 18-24
Over 30 opportunities for early career artists and creative practitioners aged 18-24 are being supported across the country thanks to a new Youth Arts Bursaries scheme with funding from the Scottish Government through Creative Scotland.
From Inverness to Fife, twelve organisations across the country have been awarded over £270,000 to enable them to offer early career creatives the space, support, and platform to research, instigate, develop and share their creative projects.
The wide range of bursaries on offer includes opportunities in a diverse selection of sectors including visual arts, digital, crafts and traditional arts.
Among the range of opportunities, Eden Court will provide two six-month bursaries at £10,000 for a young artist to be embedded in the organisation's engagement team with a dedicated mentor and support from creative producers. This opportunity will enable young artists to deliver a substantial project that will form part of Eden Court's festive season offering.
The Work Room will collaborate with Barrowland Ballet in Glasgow to offer two early-career dance artists six-month bursaries, whereby financial support will enable the successful applicants to benefit from a supportive environment in which to instigate and develop their own creative projects.
In Orkney, Pier Arts will offer a three-month opportunity with a two-week residency aimed at allowing an 18–24-year-old artist to engage with Pier Arts' modernist art collection, network and meet with other professionals and experience Orkney's unique environment.
Culture Minister Jenny Gilruth said: "The Scottish Government is pleased to provide further support to young artists and creative practitioners through Creative Scotland's Youth Arts Bursaries. This funding will help talented young people across Scotland who have been significantly impacted by the challenges they've faced during the COVID-19 pandemic.
"Supporting young people is central to our approach to COVID-19 recovery and it's good to see that these bursaries have been shaped by the young people themselves to develop specific projects to advance their artistic careers."
The National Youth Arts Advisory Group (NYAAG) have been closely involved in the development of the programme. Youth Arts Bursary panellist member Laura Walker said: "It was a great experience as a young person to be a part of this decision-making-panel, knowing too that other young people had been involved in the assessment process before us. Not only does this allow us as assessors and decision-makers to build skills and be introduced to a professional process, but it means that we have crucial youth representation throughout."
Colin Bradie, Interim Head of Creative Learning at Creative Scotland said: "This fund, developed in direct response to feedback from young people, recognises them as professional artists and creative practitioners, and provides an important progression route, especially for those who lack the accessible support to develop their creative careers. For organisations, The Youth Arts Bursaries represent a valuable opportunity to work with young artists and creative practitioners and gain the opportunity to explore new ideas and innovative ways of working.
"We would like to thank the Scottish Government for their continued investment in young people through this vital arts funding which helps ensure opportunities for artists and creative practitioners in Scotland remain strong as we continue to emerge from the pandemic."
| | | | |
| --- | --- | --- | --- |
| Organisation | Local Authority | Awarded Amount | Number of bursaries |
| AC Projects/ Alternative Currents | Stirling | £19,000.00 | 2 |
| Clifftop Projects CIC | West Dunbartonshire | £16,900.00 | 2 |
| Cove Park | Argyll & Bute | £30,000.00 | 4 |
| Eden Court Highlands | Highland | £26,200.00 | 2 |
| Edinburgh Sculpture Workshop | Edinburgh | £28,985.00 | 4 |
| Fife Contemporary | Fife | £12,600.00 | 1 |
| Horsecross Arts Ltd | Perth & Kinross | £29,980.00 | 3 |
| Pier Arts Centre | Orkney Islands | £30,000.00 | 2 |
| Rumpus Room LTD | Glasgow City | £27,000.00 | 3 |
| Scottish Youth Theatre | Glasgow City | £30,000.00 | 5 |
| The National Piping Centre | Glasgow City | £23,819.00 | 3 |
| The Work Room | Glasgow City | £20,000.00 | 2 |
Contact Information
Olivia Carr
Media Relations & PR Coordinator
Creative Scotland
0141 302 1708
07970 962 322
Notes to editors
Notes to Editors:
Youth Arts Bursaries support early career artists and creative practitioners aged 18-24, who currently lack accessible support, to create new or develop existing work. The fund will support between 10 and 25 arts/creative organisations with grants of between £5,000 and £30,000 to host up to five bursaries each. Full information and guidelines are available on our website.
The establishment of a National Youth Arts Advisory Group (NYAAG) was a key outcome of Time to Shine, The National Youth Arts Strategy. Youth arts advisors aged between 14-24 have been selected from communities across the country to guide the delivery of Time to Shine in collaboration with Young Scot and Creative Scotland. This group is now playing a crucial role in shaping the future of arts for young people in Scotland. Find out more about NYAAG.
Creative Scotland is the public body that supports the arts, screen and creative industries across all parts of Scotland distributing funding provided by the Scottish Government and The National Lottery. Further information at creativescotland.com. Follow us on Twitter, Facebook and Instagram. Learn more about the value of art and creativity in Scotland and join in at www.ourcreativevoice.scot
Image: The Pier Arts Centre, Orkney photograph Alistair Peebles