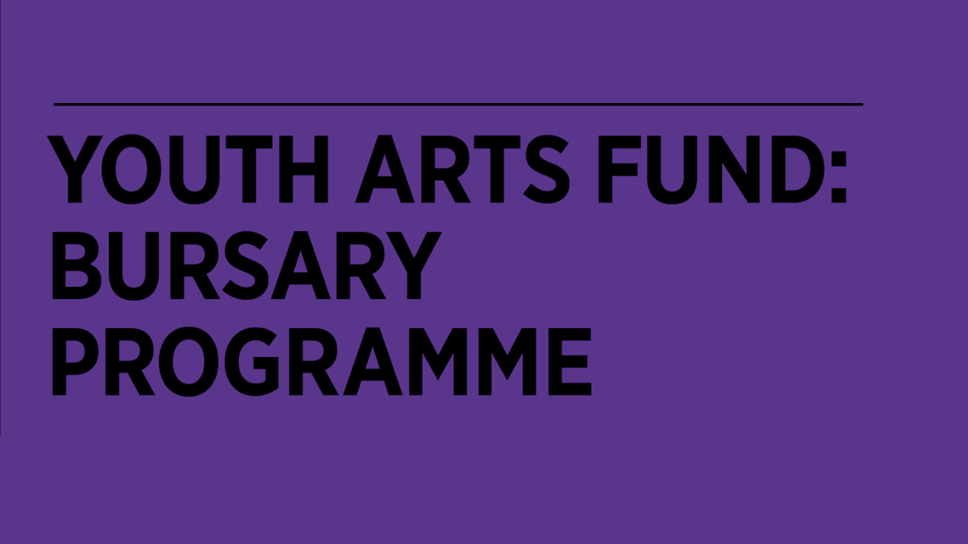 Youth Arts Bursaries: £300K for early career artists and creative practitioners aged 18-24
Today, Tuesday 13 July, Creative Scotland publishes details of funding from the Scottish Government to support early career artists and creative practitioners aged 18-24 across Scotland in the wake of Covid-19.
Applications to the new £300K Youth Arts Fund: Bursary Programme open today with a deadline of Friday 27 August 2021. For further information please visit: https://www.creativescotland.com/funding/funding-programmes/youth-arts-fund/youth-arts-fund-bursary-programme
The Bursaries will support early career artists and creative practitioners aged 18-24, who currently lack accessible support, to create new or develop existing work. The fund will support between 10 and 25 arts/creative organisations with grants of between £5,000 and £30,000 to host up to five bursaries each.
Culture Minister Jenny Gilruth said:
"I am pleased that the Scottish Government is able to provide further support for young artists and creative practitioners through Creative Scotland. This funding will help ensure talented young people across Scotland continue to be supported following the significant impact and challenges presented by the COVID-19 pandemic.
"The bursaries have been developed and shaped by young people to help them follow their dreams and reach their full potential."
The Bursaries have been developed in partnership with the National Youth Arts Advisory Group (NYAAG), a group of young people aged 14 –24 who are interested in representing a voice for young people within arts policy and decision making in Scotland.
NYAAG member Emma Ruse said:
"This fund is so exciting to see, providing support and paid opportunities for young people who are thinking of pursuing a career in the arts and creative industries.
"This kind of support will be invaluable to young people and will really build on the existing Time to Shine and the Youth Music Initiative.  It's amazing to see young people involved in the decision-making process for youth arts, and I look forward to supporting the process."
Iain Munro, Creative Scotland's CEO said:  
"This funding will help create transformative opportunities for young early career artists, nurturing their artistic aspirations, helping to remove barriers and to realise their full creative potential.
"We would like to thank the Scottish Government for their continued investment in young people through this vital arts funding which helps ensure opportunities for artists and creative practitioners in Scotland remains strong."
Contact Information
Sophie Bambrough
(+44) 07747 606 146
Notes to editors
For Creative Scotland and Screen Scotland, delivering emergency support to people and organisations across Scotland's art and creative sectors remains top priority and, over the past year, more than 12,000 emergency funding awards have been delivered totalling more than £75m. A further £25m in emergency funding is currently being delivered to Cultural Organisations and Performing Arts Venues.
As part of this funding, £4.25m was allocated specifically to support youth arts during the pandemic and ensure creative opportunities for children and young people continue to exist across Scotland despite COVID-19.
Creative Scotland is the public body that supports the arts, screen and creative industries across all parts of Scotland on behalf of everyone who lives, works or visits here. We distribute funding provided by the Scottish Government and The National Lottery. Further information at creativescotland.com. Follow us on Twitter, Facebook and Instagram.