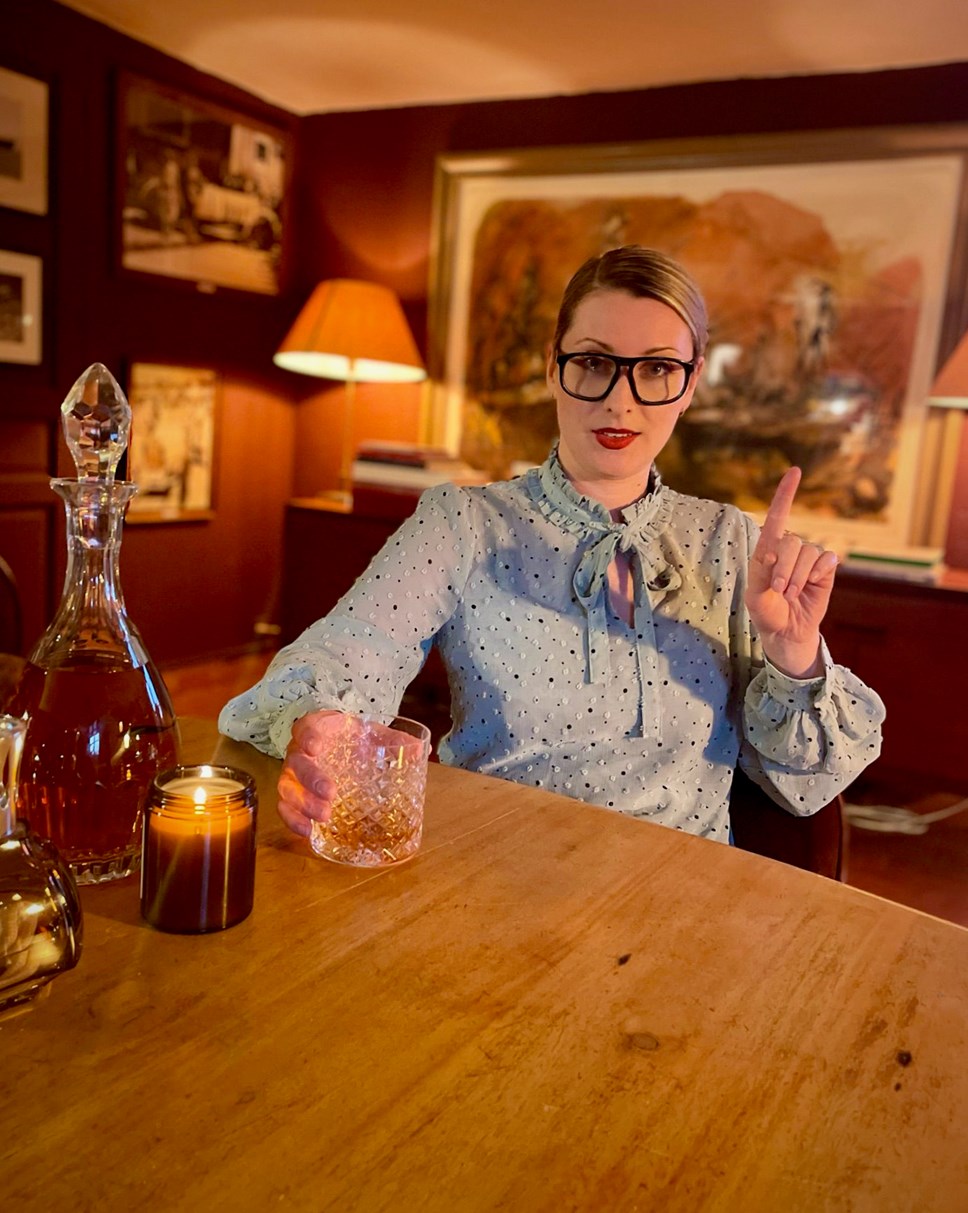 Women in business & folklore focus of new storytelling work
88 creative projects receive over £1.9m in latest round of Creative Scotland's Open Fund
Award winning Storyteller Shona Cowie confronts the state of Scotland's high streets through the legend of Maggie Osborne - a woman burnt as a witch for seemingly building a flourishing business, in just one night, With The Devil's Assistance.
A highly physical storytelling performance from Shona Cowie drawing on mime, clown, and improvisation, with original live music from accordionist Neil Sutcliffe; this is a story of women in business, witches and power.
It reckons with the legacy of Scottish 'Witch' hunts, and asks the audience directly; what do you want and need from your town centres?
Cowie received funding towards the development, rehearsal and production of the show, which is now being premiered at the Scottish Storytelling Centre, Netherbow Theatre as part of the Edinburgh Festival Fringe throughout August.
Shona Cowie comments: "Inspired by a story of my hometown, I'm using traditional storytelling, mime and original music to revisit the life and death of Maggie Osborne who was burnt as a witch, executed on Ayr high street, for daring to build a flourishing business as a 17th century woman.
"The legend claims Osborne's success was due only to the Devil's Assistance. Maggie is cited as the inspiration for Nannie the Witch who chases Tam o' Shanter across the Doon river. Her story resonates today in the treatment of women and minority voices in business and in our local communities."
The following projects are also among the 88 creative practitioners and organisations receiving a total of over £1.9m in the latest round of Creative Scotland's Open Fund.
At a glance:
Paul Burns, Interim Deputy Director of Arts & Engagement at Creative Scotland said: "Thanks to the generosity of National Lottery players, who raise over £30 million for good causes across the UK every week, this month's round of Open Fund funds a variety of works that support wellbeing and engagement with the arts, while examining a range of important issues that affect us all in society."
The full list of Open Fund recipients in this round is available on Creative Scotland's website.
Contact Information
Olivia Carr
Media Relations & PR Coordinator
Creative Scotland
0141 302 1708
07970 962 322
Notes to editors
Open Fund
In June 2022, Creative Scotland's Open Fund made 88 funding awards, totalling £1,918,774.
The Open Fund has no deadlines, and full eligibility criteria and application guidance can be found on the Creative Scotland website.
Creative Scotland is the public body that supports the arts, screen and creative industries across all parts of Scotland distributing funding provided by the Scottish Government and The National Lottery. Further information at creativescotland.com. Follow us on Twitter, Facebook and Instagram. Learn more about the value of art and creativity in Scotland and join in at www.ourcreativevoice.scot
Shona Cowie is an experienced storyteller, facilitator and director with a broad international career. After training with the Central School of Speech and Drama and L'Ecole Jacques Lecoq, she founded story-education company Fosforo, in São Paulo, Brazil and travelled with her collective Senza across Europe and Tunisia to research and platform stories of Mediterranean migration.
Since 2018 she has worked closely with European leaders in applied storytelling - The Village Storytelling Centre - with whom her work was awarded by the Scottish Civic Trust as 'exceptional work with young people'. She ran pioneering storytelling projects in the care and recovery sectors and became one of Glasgow Life's 2019 Artists in Residents. Recently, Shona joined the Executive Committee of the Federation of European Storytellers as their Young Storytellers' Representative. She is dedicated to living heritage and bringing front and centre those who have been pushed aside in our stories.
Image credit: With The Devil's Assistance by Shona Cowie.