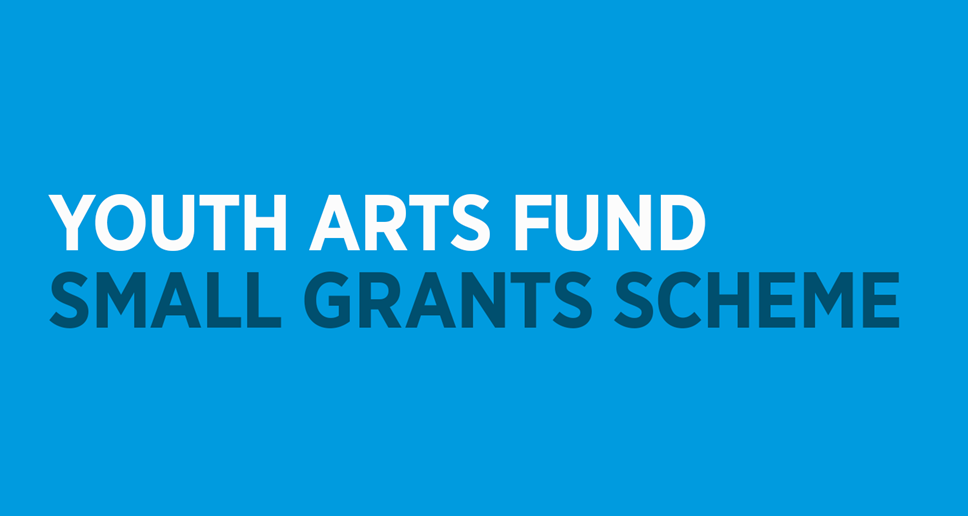 Scottish Government emergency funds for Youth Arts in Moray
Fèis Rois and Findhorn Bay Arts have received a total of £98K to help the recovery of youth arts provision across Renfrewshire, ensuring employment for youth arts practitioners and creative opportunities for children and young people continue despite the COVID-19 pandemic.
The funding will be used to distribute grants of between £500-£5,000 directly to freelance artists/creative practitioners, across all artforms, for artist led youth arts activities.
Minster for Children and Young People, Maree Todd said: "Youth music and youth arts organisations across Scotland are playing an important role in the lives of young people during these difficult times. This funding will widen access to high quality opportunities for young people, allowing them to participate and engage with music and other art forms.
"It will also provide welcome employment opportunities to more than 200 youth arts practitioners, including freelance musicians, across Scotland."
Fiona Dalgetty, Chief Executive, Fèis Rois said: "We are delighted to support artist-led projects that will benefit children and young people across the country. At a time when our industry is greatly impacted by the Coronavirus pandemic, it is all the more important that we support musicians directly through financial income as well as networking and training opportunities. We are excited to see the range of creative projects the musicians who access this new Fèis Rois scheme will undoubtedly come up with."
Kresanna Aigner, Director, Findhorn Bay Arts said: "This funding will provide a fantastic opportunity for artists and young people across Moray. Findhorn Bay Arts aim to make creative things happen across a region where the cultural budget has been reduced. This award will enable us to connect with artists and creative practitioners to develop programmes of youth arts activity that will engage with a wide range of local organisations and young people."
"It is wonderful to be in a position to support freelance practitioners to identify opportunities in our local youth arts provision."
Iain Munro, CEO, Creative Scotland said: "These vital emergency funds being delivered by Creative Scotland on behalf of the Scottish Government are ensuring that creative opportunities continue to exist for young people and across Scotland at this critical time and provide important work for freelance artists whose opportunities have been so severely impacted by Covid-19."
Fèis Rois has received £48,000 and Findhorn Bay Arts £50,000.
These organisations are two of 18 across Scotland to have received a share of share in over £690K funding. The full list of recipients are:
| | | |
| --- | --- | --- |
| Organisation (Trading name) | Local Authority Area | Funding Amount |
| Aberdeen City Council, Creative Learning | Aberdeen | £50,000 |
| Action for Children | Edinburgh, North Lanarkshire, South Lanarkshire, Clackmannanshire | £50,000 |
| Angus Council | Angus | £30,000 |
| Dundee Rep & Scottish Dance Theatre Limited | Dundee | £40,625 |
| East Ayrshire Council | East Ayrshire | £35,000 |
| Edinburgh International Jazz and Blues Festival | Edinburgh | £30,000 |
| Fèis Rois | Highland, Moray, Aberdeenshire, Dumfries & Galloway | £48,000 |
| Fife Cultural Trust | Fife | £50,000 |
| Findhorn Bay Arts | Moray | £50,000 |
| Glasgow Connected Arts Network | Glasgow | £25,000 |
| Made in Midlothian CIC | Midlothian | £30,000 |
| North Edinburgh Arts | Edinburgh | £36,025 |
| PACE Theatre Company | Renfrewshire | £20,000 |
| SambaYaBamba | Glasgow, Renfrewshire, Edinburgh | £27,505 |
| Scottish Borders Council | Scottish Borders | £50,000 |
| Shetland Arts Development Agency | Shetland | £39,150 |
| The Pier Arts Centre | Orkney | £29,058 |
| Wheatley Foundation | Glasgow, Edinburgh, National | £50,000 |
The Small Grants Scheme is the second strand of funding to be announced as part of the Scottish Government's £3million funding package for Youth Arts, being delivered through Creative Scotland. At least £1.2million has already been distributed through the Youth Arts Targeted Fund and £50,000 assigned to the Nurturing Talent: New Routes Fund.
Updates on all emergency funds are being published regularly on this website and publicised through media and social media communications.
Contact Information
Katya Speight
Media Relations & PR Co-ordinator
Creative Scotland
01413021743