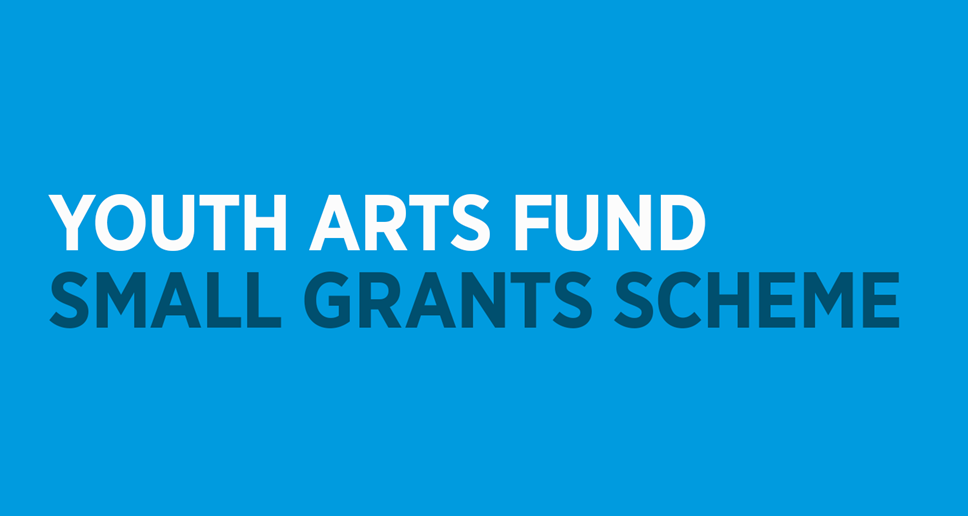 Scottish Government emergency funds for Youth Arts
18 organisations and Local Authorities have received over £690K to help the recovery of Youth Arts provision across Scotland, ensuring employment for youth arts practitioners and creative opportunities for children and young people continue despite the Covid-19 pandemic.
From Action for Children, Fife Cultural Trust and East Ayrshire Council to Pier Arts in Orkney, and Glasgow's Connected Arts Network, all 18 organisations have received up to £50K to distribute grants of between £500–£5,000 directly to freelance artists/creative practitioners, across all artforms, for artist led youth arts activities.
Minister for Children and Young People, Maree Todd said: "Youth music and youth arts organisations across Scotland are playing an important role in the lives of young people during these difficult times. This funding will widen access to high quality opportunities for young people, allowing them to participate and engage with music and other art forms.
"It will also provide welcome employment opportunities to more than 200 youth arts practitioners, including freelance musicians, across Scotland."
Hannah Justad, Executive Director, Glasgow Connected Arts Network said: "This grant will allow us to roll-out a youth-led strand to our established small grant making framework whilst extending our reach through supporting youth-led decision making. The programme will engage participatory artists in Glasgow during this extremely challenging time for the sector. Young people who are facing ever increasing barriers to the arts and community cohesive activity will have access to much needed creative experiences, which will broaden horizons and raise aspirations for young people from a variety of backgrounds here in the city."
Paul Carberry, Director for Scotland, Action for Children said: "This money will allow our services to deliver a range of arts projects, with the young people themselves deciding the arts they want to explore.
"This fund will also enable us to work collaboratively with a range of artists across the country, allowing the children and young people we work with to benefit from a rich and diverse creative experience to support them."
Iain Munro, CEO, Creative Scotland said: "These vital emergency funds being delivered by Creative Scotland on behalf of the Scottish Government are ensuring that creative opportunities continue to exist for young people and across Scotland at this critical time and provide important work for freelance artists whose opportunities have been so severely impacted by Covid-19."
The full list of recipients of these funds is:
| | | |
| --- | --- | --- |
| Organisation (Trading name) | Local Authority Area | Funding Amount |
| Aberdeen City Council, Creative Learning | Aberdeen | £50,000 |
| Action for Children | Edinburgh, North Lanarkshire, South Lanarkshire, Clackmannanshire | £50,000 |
| Angus Council | Angus | £30,000 |
| Dundee Rep & Scottish Dance Theatre Limited | Dundee | £40,625 |
| East Ayrshire Council | East Ayrshire | £35,000 |
| Edinburgh International Jazz and Blues Festival | Edinburgh | £30,000 |
| Fèis Rois | Highland, Moray, Aberdeenshire, Dumfries & Galloway | £48,000 |
| Fife Cultural Trust | Fife | £50,000 |
| Findhorn Bay Arts | Moray | £50,000 |
| Glasgow Connected Arts Network | Glasgow | £25,000 |
| Made in Midlothian CIC | Midlothian | £30,000 |
| North Edinburgh Arts | Edinburgh | £36,025 |
| PACE Theatre Company | Renfrewshire | £20,000 |
| SambaYaBamba | Glasgow, Renfrewshire, Edinburgh | £27,505 |
| Scottish Borders Council | Scottish Borders | £50,000 |
| Shetland Arts Development Agency | Shetland | £39,150 |
| The Pier Arts Centre | Orkney | £29,058 |
| Wheatley Foundation | Glasgow, Edinburgh, National | £50,000 |
The Small Grants Scheme is the second strand of funding to be announced as part of the Scottish Government's £3million funding package for Youth Arts, being delivered through Creative Scotland. At least £1.2million has already been distributed through the Youth Arts Targeted Fund and £50,000 assigned to the Nurturing Talent: New Routes Fund.
Updates on all emergency funds are being published regularly on this website and publicised through media and social media communications.
Contact Information
Claire Thomson
Media Relations & PR Officer
Creative Scotland
+44 141 302 1708
07747606146
Notes to editors
The Youth Arts funding announced today is part of a series of emergency funds from the Scottish Government being delivered by Creative Scotland to help mitigate the immediate impacts of Covid-19 on the creative and cultural sector. The Scottish Government emergency funds being administered through Creative Scotland are part of the Scottish Government's announcement of Friday 28 August of £59million emergency funding for culture and heritage. That funding comes from the £97million in UK Government consequentials for the culture and heritage sectors.
More information on how these funds are being applied can be found on the Creative Scotland website: www.creativescotland.com
More information about Covid-19 funding and resources can be accessed via FindBusinessSupport.gov.scot, and through Creative Scotland's Resource Directory for COVID-19.
Creative Scotland is the public body that supports the arts, screen and creative industries across all parts of Scotland on behalf of everyone who lives, works or visits here. We distribute funding provided by the Scottish Government and The National Lottery.
Follow Creative Scotland
Twitter: twitter.com/CreativeScots
Facebook: facebook.com/CreativeScotland
Instagram: instagram.com/creativescots
Funding Enquiries: enquiries@creativescotland.com