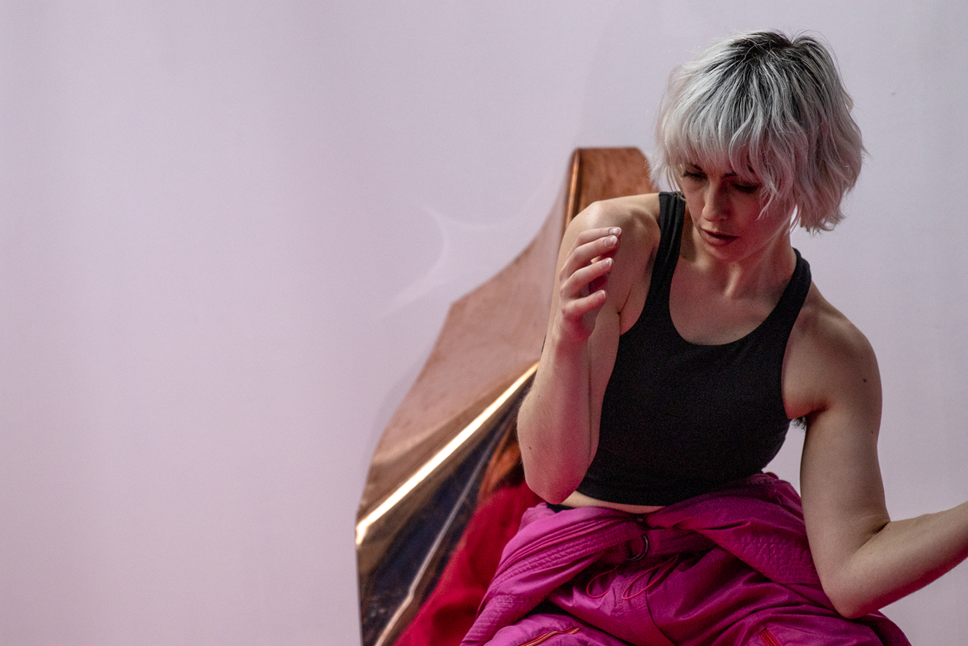 Scotland's dance artists exploring new pathways into international markets
Eleven of Scotland's award-winning and pioneering contemporary dance artists and companies are headed to one of the industry's most important international gatherings, Tanzmesse in Düsseldorf, Germany, from 31 Aug-3 Sept.
The Work Room, in partnership with Creative Scotland, are co-ordinating the Scottish delegation featuring: Aby Watson, Claricia Parinussa/ID.Y CIC, Danielle Fentiman — Shaper/Caper, Jack Webb, Laura Fisher, Penny Chivas, Romany Dear/La Compania, Shotput – Lucy Ireland and Jim Manganello, Tess Letham, Two Destination Language – Katherina Radeva and Alister Lownie.
Laura Fisher will be pitching her work, Forged (In The tender Heat Of Your Embrace), developed through an Unlimited commission, as part of the international Tanzmesse Programme.
Paul Burns, Creative Scotland's Head of Dance explains: "Tanzmesse offers Scotland's delegation a significant opportunity to gain wide exposure to international markets, understand their own work in an international context, explore the values of the global dance community in relation to current social, economic and environmental issues and build connections with key industry professionals and artistic peers worldwide."
The Work Room's Anita Clark adds: "Our delegation of independent dance artists and producers are keen to build on existing international connections and connect with new partners and programmers for current and forthcoming work."
Find out more about each of the artists and companies in our Dance From Scotland brochure and make use of a host of resources and information detailing Scotland's place on the international stage, our festivals and promoters, and helpful insights into Scotland's contemporary dance scene.
Ends
Contact Information
Sophie Bambrough
(+44) 07747 606 146
Notes to editors
Image credit: FORGED (in the tender heat of your embrace) by Laura Fisher. Image credit Emily Nicholl