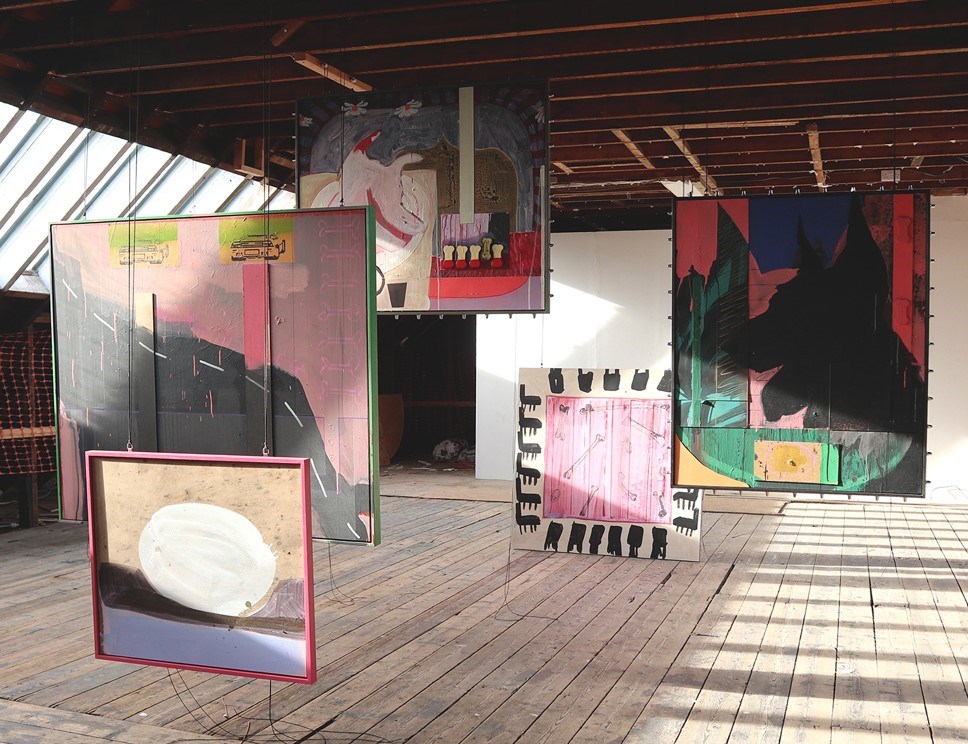 Over £848K of National Lottery and Scottish Government funds for Creative Development and Activity
47 projects are sharing in over £848K of National Lottery and Scottish Government funding through Creative Scotland in the latest round of Open Fund awards.
Supporting creative people, projects and organisations across Scotland, these funds are helping people to adapt and respond to the current changing circumstances brought about by COVID-19 and sustaining creative development at this challenging time.
A cross section of some of the awards made includes the following:
The New Art School's recently launched online mentoring platform has been specifically designed to offer a more inclusive space for the development and mentorship of contemporary artists and cultural practitioners. Through its virtual art education programmes featuring training and mentorship with some of Scotland's most respected artists Karla Black and Sara Barker, and online exhibitive spaces, the School is providing accessible and inclusive alternatives to contemporary art education and support structures, relevant to both undergraduate and postgraduates.
Alexander Pollard and Gregor Wright, Principal Mentors, The New Art School said: "In these challenging times routes into art and academia are even more difficult to establish. This is a wonderful opportunity for emerging artists who want to build new skills, establish new links/bonds and formulate new discussions. We look forward to seeing the work they produce and hearing about their experiences."
An Isolated Incident is a new play created by playwright and actor Kenny Boyle, to be presented digitally in six parts. Through interconnected monologues the piece will explore how people cope with isolation. The play considers the mental health repercussions of fear and loneliness, the impact on the very young and the elderly of limited social interaction, and the emotional toll upon those with no one to reach out to. The performances will be available to view online in early 2021.
Kenny Boyle said: "If we manage to reach even one person who's struggling with the mental health implications of loneliness and make them feel less alone then I feel as though we'll have achieved something immeasurable.
"This is only possible thanks to the support of Creative Scotland and I am delighted that they have afforded us this opportunity to tell these stories and to do something that, in some small way, makes people feel less isolated, and more connected."
Originally commissioned by Scottish Natural Heritage for 2020 Year of Coast and Waters, Message in a Bottle/ Brath 'sa Bhuideal is an hour-long audio-visual performance piece written and produced by award-winning musician Ingrid Henderson. Combining newly crafted traditional music and animation as well as ancient Gaelic melody and song, the work explores themes of migration and the environment. Premiered at Celtic Connections 2020, the piece will now be recorded for CD, download and online release, with accompanying visuals.
Ingrid Henderson said: "Being able to record all this music I've created with wonderful musicians will mean that the project can continue into 2021 and beyond. And in this most difficult of years, it's truly wonderful to be properly supported to be creative and productive."
Iain Munro, Chief Executive, Creative Scotland said: "From exploring common experiences in newly imagined ways, to safely bringing tuition and mentoring to people across the country, these projects reflect the resilience, innovation and determination of Scotland's creative community as this most challenging of years draws to a close.
"Made possible by the generosity of National Lottery players, who raise £30 million for good causes across the UK every week, and funding from the Scottish Government, these awards are helping to sustain the immense value that creativity adds to our lives."
A full list of recipients of Open Fund awards is available on the Creative Scotland website. 
The fund has no deadlines, and full eligibility criteria and application guidance can be found on the Creative Scotland website. 
Image: Work and photograph by Felix Zandt, courtesy of The New Art School
Contact Information
Claire Thomson
Media Relations & PR Officer
Creative Scotland
+44 141 302 1708
07747606146
Notes to editors
The National Lottery has raised more than £41 billion for more than 565,000 good causes across the UK since 1994. Thanks to National Lottery players, up to £600 million has been made available to support people, projects and communities throughout the UK during the Coronavirus crisis. https://www.national-lottery.co.uk/ 
Creative Scotland is the public body that supports the arts, screen and creative industries across all parts of Scotland on behalf of everyone who lives, works or visits here. We distribute funding provided by the Scottish Government and The National Lottery. www.creativescotland.com 
Follow Creative Scotland: 
Twitter: twitter.com/CreativeScots 
Facebook: facebook.com/CreativeScotland 
Instagram: instagram.com/creativescots