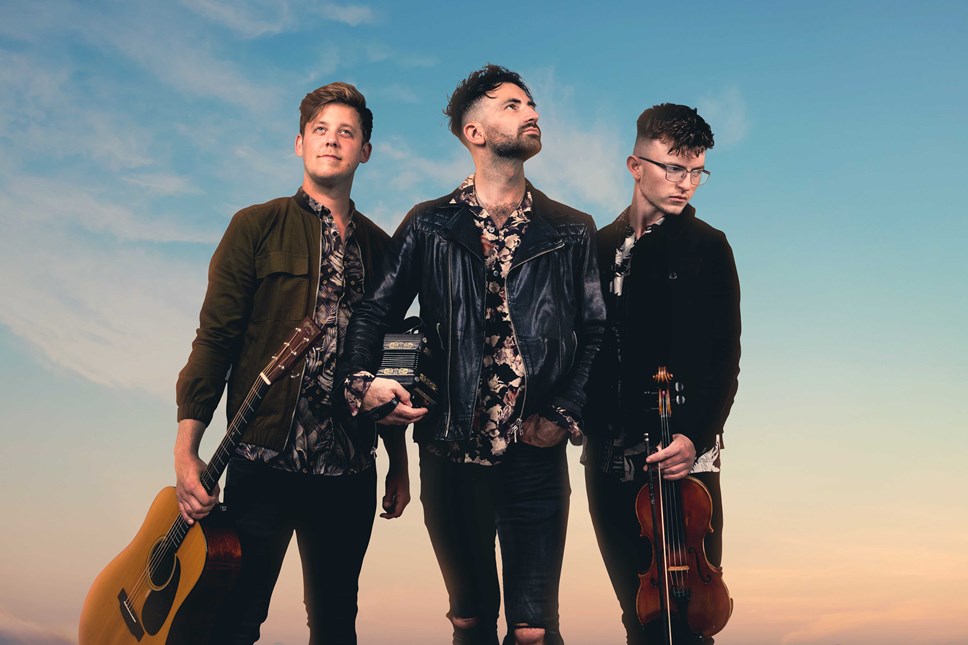 Over £772,000 National Lottery funds sustaining creative projects and development
Thirty-six creative people, projects and organisations across Scotland are sharing in £772,607 National Lottery funding in the latest round of Creative Scotland's Open Fund awards.
In a celebratory centenary exhibition at Glasgow's French Street Studios, George Wyllie's infamous work Christmas Day Down a Goldmine is being reimagined by Scottish artists, with their unique interpretations appearing alongside original works from Wyllie's notable 1984 exhibition. The exhibition which opens on Friday 10 December, will also present a collection of recent works by artist Willie Sutherland, including special guest performances.
Sutherland commented: "I took a huge amount of energy from the example of George Wyllie whom I had heard speak in 1990 and who like myself had started his creative practice later in life and believed strongly in the healing power of Art. The exhibition is curated to allow the viewer to walk through the catalogue from the 1984 show and immerse themselves in how vital Wyllie's messages are for us today."
The new resource for Scotland based performance-makers, Studio Somewhere at Glasgow's Tramway is providing dedicated space to test out ideas, connect with peers and develop projects. The brainchild of Take Me Somewhere, Glasgow's festival of contemporary international performance, the venture has been launched alongside an artist bursaries scheme offering residencies during Spring 2022. The deadline for submissions is 17:00, Friday 3 December.
Take Me Somewhere Artistic Director, LJ Findlay-Walsh commented: "Our hope is that Studio Somewhere will be a resource for Scotland based performance-makers to develop their projects in a comfortable, fit for purpose environment."
Multi award winning folk trio Talisk are set to record their third studio album. Their second album, Beyond, quickly rose to No.1 in the iTunes world music charts upon its late 2018 release. The band are currently touring the UK and Europe and have recently announced a 2022 USA tour.
On behalf of the band, Mohsen Amini commented: "After COVID it simply wouldn't have been possible to start production without the help of National Lottery funding through Creative Scotland. This has enabled us to plan and move forward with the band's progress picking up from where we left off."
Ullapool Book Festival is set to welcome book lovers back to the festival from 6-8 May 2022 for its 18th edition. Amongst a stellar line up of literary wonders their 2022 programme includes two Giller Prize winners and a short-listed Booker Prize author. Keep an eye on their website for programme announcements.

Ullapool Book Festival Chair, Joan Michael said: "We have welcomed well over 200 writers as well as many musicians in past festivals and the 2022 programme of poets, playwrights, fiction and non-fiction writers, enlivened with music, carries on this tradition. Next year's guests are from Scotland, Estonia and Canada and we'll also have our usual Gaelic session with simultaneous translation which is sure to be thought-provoking and challenging."
Iain Munro, CEO, Creative Scotland said: "These Open Fund grants make a palpable and positive difference to the lives and careers of artists, and more widely to people living in Scotland's communities. Thanks to the generosity of National Lottery players, who raise over £30 million for good causes across the UK every week, these awards continue to support communities the length and breadth of Scotland, inspiring generations and boosting overall wellbeing."
A full list of Open Fund recipient awards is available on the Creative Scotland website.
Contact Information
Olivia Carr
Media Relations & PR Coordinator
Creative Scotland
0141 302 1708
07970 962 322
Notes to editors
Background
The National Lottery has raised more than £41 billion for more than 565,000 good causes across the UK since 1994. Thanks to National Lottery players, up to £600 million has been made available to support people, projects and communities throughout the UK during the Coronavirus crisis.  https://www.national-lottery.co.uk/
Creative Scotland is the public body that supports the arts, screen and creative industries across all parts of Scotland distributing funding provided by the Scottish Government and The National Lottery. Further information at creativescotland.com. Follow us on Twitter, Facebook and Instagram. Learn more about the value of art and creativity in Scotland and join in at www.ourcreativevoice.scot
Image credit: Talisk band, image by Paul Jennings.