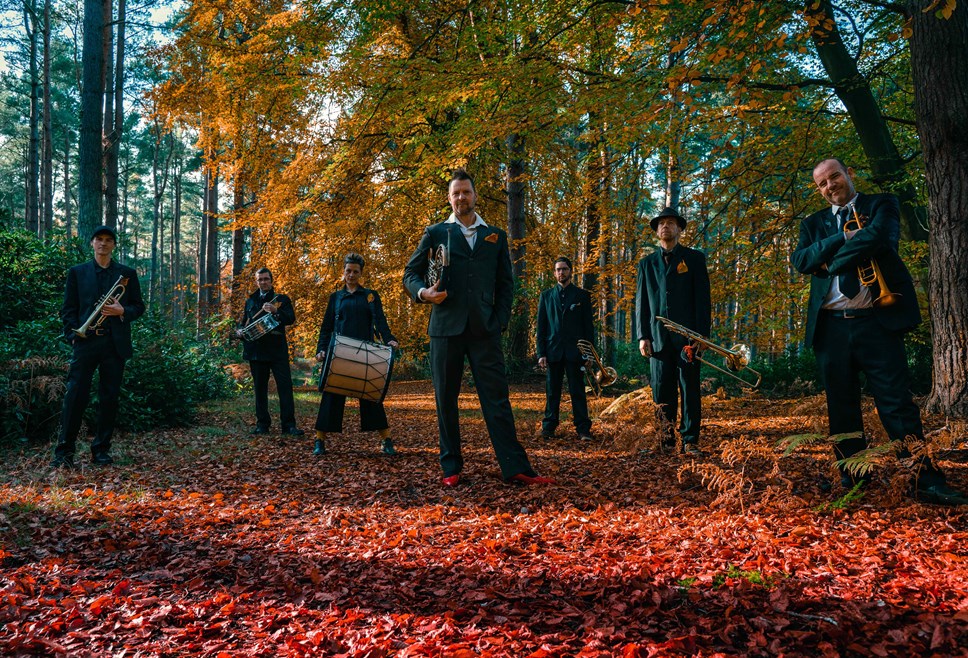 Over £732,000 of National Lottery and Scottish Government funds for creative projects and development
45 projects are sharing in over £732,000 of National Lottery and Scottish Government funding through Creative Scotland in the latest round of Open Fund awards.
A new radio series and platform for Scottish hip hop, an online disabled writers' network, and a range of creative projects tackling the climate emergency in the run up to COP26 are among projects receiving support.
The Scottish Hip Hop Show is a radio series and platform for Scottish hip hop that will showcase artists who are contributing to and pushing forward the vibrant scene in Scotland. Broadcast via FM and online transmissions, this series' debut will introduce new listeners to the diverse people and styles of hip hop in Scotland.
Series Producer and Host Delaina Sepko said: "Hearing from the artists themselves, this series will challenge the idea that Scottish people can't rap, shouldn't do it in their regional accents and explore why Scottish hip hop is still marginalised despite its almost 40-year contribution to the world's most popular and profitable musical genre.
"The broadcast element of this series will allow artists to share their experiences, thoughts and work in their own words but the online and outreach aspects will greatly improve listenership and, ideally, interest in one of Scotland's most vibrant and productive music genres."
The Disabled Writers Network Scotland has plans to create a new online resource specifically addressing the needs of writers with a disability, who often find it difficult to attend writing workshops or readings by other authors.
Project Manager Shirley Whiteside said: "The lack of opportunities to network can lead to disabled writers feeling left out in the cold. Being part of a group of writers will provide opportunities to network, access workshops and readings, and keep up to date with writing competitions and events."
Glasgow-based string duo Sequoia's Water Music: Source to Sea is a musical imagining of the journey taken by a raindrop as it travels along Scotland's waterways. Field recordings, new commissions and existing works by Bach and contemporary classical and folk composers will combine with film and photographic material, creating a sonic/visual immersion in one of Scotland's most iconic natural resources.
Sequoia cellist Sonia Cromarty said: "This National Lottery funding will allow us to realise our artistic vision for this project. With COP26 coming to Glasgow in November, we're looking forward to reaching out to audiences through music to nurture an appreciation of the role that water plays in all our lives and highlight the importance of safeguarding it."
HEY IDIOTS, TEXT ME YOUR CLIMATE CHANGE SOLUTIONS! is a provocative new outdoor interactive physical theatre show from Glasgow-based physical theatre maker Lewis Sherlock.
Sherlock comments: "The piece will aim to create a highly satirical, entertaining and thought-provoking experience about the toxic personalities and systems contributing to the biggest challenge of our times."
Choreographer, Bridie Gane is developing a series of dance films exploring human responses to climate and environmental change.
Bridie Gane says: "I am so pleased to be embarking on this project. Dance film is a powerful tool to nonverbally express thoughts and feelings, making it an ideal way to explore this complex issue. Making this work now feels particularly pertinent in the run up to Glasgow hosting COP26 in November."
Let it Grow is a new musical response to COP26 from Edinburgh-based artist-led music organisation Oi Musica. Following work in 2020 with musicians including Karine Polwart and Heather Macleod to generate interest in a wider musical response, Oi Musica will develop a framework for mass musical participation focused on COP26,
Oli Furness, Co-Director of Oi Musica said: "We are really excited at the prospect of building an exciting wave of music making focused on the arrival of COP26 on our shores. We are particularly excited about supporting youth creativity, about building connections across communities and creating a focus for grassroots and lifelong learning projects as they emerge from lockdowns and COVID restrictions."
Iain Munro, CEO, Creative Scotland said: "We are committed to supporting a diverse mix of artists and creative groups through the Open Fund, in communities throughout Scotland. Many of the projects supported will spark a timely discussion over issues such as climate change, as well as a commitment to greater inclusion of underrepresented groups in the arts."
"Thanks to the generosity of National Lottery players, who raise £30 million for good causes across the UK every week, and funding from the Scottish Government, these awards play an important part in enriching the lives of people throughout Scotland."
A full list of recipients of Open Fund awards is available on the Creative Scotland website.
Contact Information
Olivia Carr
Media Relations & PR Coordinator
Creative Scotland
0141 302 1708
07970 962 322
Notes to editors
The National Lottery has raised more than £42 billion for over 625,000 good causes across the UK since 1994. Thanks to National Lottery players, more than £1.2 billion has been awarded in the last year to support communities and thousands of organisations across the UK to cope with the impact of the Coronavirus pandemic. https://www.national-lottery.co.uk/ 
Creative Scotland is the public body that supports the arts, screen and creative industries across all parts of Scotland on behalf of everyone who lives, works or visits here. We distribute funding provided by the Scottish Government and The National Lottery. Further information at creativescotland.com. Follow us on Twitter, Facebook and Instagram.
Image credit: Oi Musica core band, image by H. Longwell.