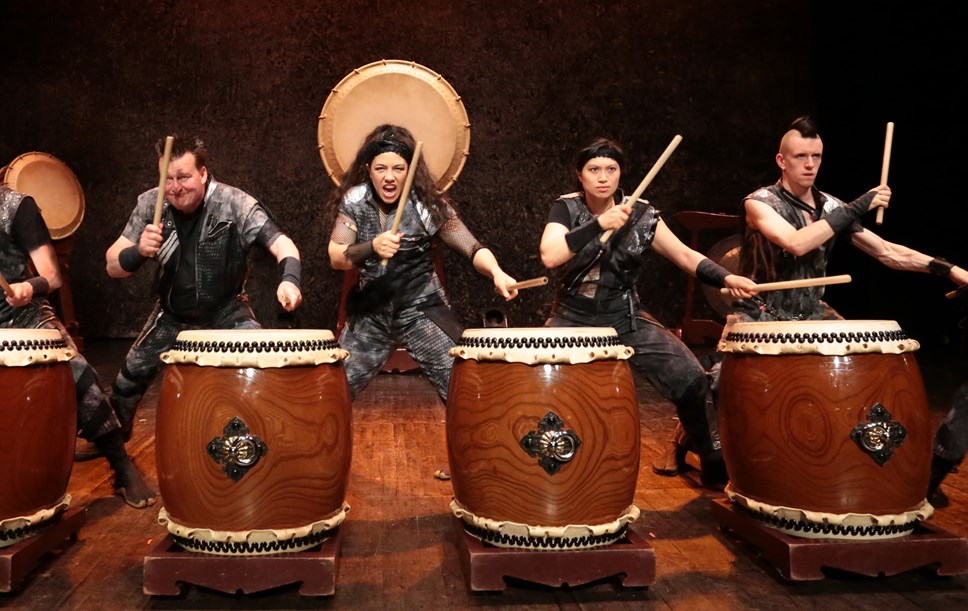 Over £2.3m National Lottery and Scottish Government funds for creative development and projects
105 projects are sharing in over £2.3million of National Lottery and Scottish Government funding through Creative Scotland in the March and April rounds of Open Fund awards.
From the Hebrides to the Borders, these funds are supporting creative people, projects and organisations across Scotland to sustain creative activity in the changing circumstances brought about by Covid-19.
Projects include new novel from Scottish playwright and author Alan Bissett. The Coven and the Drowners is the writer's first full-length novel since 2011. Set in present day rural Renfrewshire, the novel centres around a group of women who come together to learn witchcraft, drawing unwelcome attention from the villagers.
The work will deal with a range of themes including local politics, the slow decay of village life and the rise of the far-right. With sections written in both Scots and Gaelic, the language of the novel will aim to deepen connections to Scotland's folk and pagan cultures, while asking whether a contemporary 'witch panic' is possible.
Author Alan Bissett commented: "The Coven and the Drowners will be a radical departure for me, not least in terms of its content and themes, but also in its form. I conceived of the book as a response to being in a rural environment for the last six years of my life - intensely so, as a result of lockdown - and feeling closer both to nature and to the slow rhythm of village life."
A new training and project development programme for those working in theatre, film, TV, dance, visual arts and other art forms, will offer new learning in the potential of cutting-edge technologies such as VR, AR and MR as well as the business skills required to thrive in the field of storytelling through immersive media.
Artists Into Immersive is the first phase of the Immersive Creative Studio - a pilot partnership project between the National Film and Television School (NFTS Scotland) and Glasgow School of Art (School of Simulation and Visualisation) with support from StoryFutures Academy: The National Centre for Immersive Storytelling and industry partners (ISO Design and MG Alba).
Alison Goring, Head of NFTS Scotland, the first hub of the world-leading National Film and Television School, said: "We're delighted to be launching Artists Into Immersive with support from Creative Scotland and StoryFutures Academy. This unique partnership will help us to provide training for cross art-form practitioners to develop the skills to enter and thrive in the rapidly evolving world of immersive media."
Applications to the pilot project will open on 1st June 2021. More here: bit.ly/nftsscotland-gsa-artistsintoimmersive
MugenTV - a new online platform for Mugenkyo Taiko Drummers will broadcast live performances from their base in South Lanarkshire (and from theatres once touring resumes) to a worldwide audience. This new platform will feature a range of content including instructional videos and free health and wellbeing workshops.
Mugenkyo is Europe's longest-established Taiko Drum Performance group, having celebrated 25 years at the forefront of the artform in 2019. After being forced to cancel performances in 2020 and 2021 including a UK-wide tour and a high-profile performance as part of the Japan Olympics, MugenTV will enable Mugenkyo to reach audiences in a new way.
Miyuki Williams, Co-Artistic Director said: "We are absolutely delighted to receive funding from Creative Scotland for our project. This project will provide a brand-new creative platform for Mugenkyo Taiko Drummers, by providing a means to broadcast regular performances and features and connect with our established audience as well as reaching out to new audiences around the world."
Falkirk's independent non-audition Freedom Of Mind Community Choir for adults has also received funding.
Co-Music Director, Mariot Dallas, commented: "This past year has been challenging for everyone - and in particular for those living with poor mental health or social isolation due perhaps to poverty, age, ill health or other personal circumstances. This vital funding means we can continue to welcome everyone to the Freedom Of Mind Community Choir, and keep tapping into the transformative potential of singing and music making, boosting well-being for our current and future members."
Iain Munro, CEO, Creative Scotland said: "Thanks to the generosity of National Lottery players, who raise £30 million for good causes across the UK every week, alongside equally welcome funding from the Scottish Government, these Open Fund awards are helping artists, creative organisations and communities to develop and share their work, and to keep culture and creativity at the heart of people's lives as we look to recover from the challenges of the pandemic."  
A full list of recipients of Open Fund awards is available on the Creative Scotland website.
The fund has no deadlines, and full eligibility criteria and application guidance can be found on the Creative Scotland website.
Contact Information
Olivia Carr
Media Relations & PR Coordinator
Creative Scotland
0141 302 1708
07970 962 322
Notes to editors
Background
The National Lottery has raised more than £42 billion for over 625,000 good causes across the UK since 1994. Thanks to National Lottery players, more than £1.2 billion has been awarded in the last year to support communities and thousands of organisations across the UK to cope with the impact of the Coronavirus pandemic. https://www.national-lottery.co.uk/ 
Creative Scotland is the public body that supports the arts, screen and creative industries across all parts of Scotland on behalf of everyone who lives, works or visits here. We distribute funding provided by the Scottish Government and The National Lottery. www.creativescotland.com 
Follow Creative Scotland: 
Twitter: twitter.com/CreativeScots 
Facebook: facebook.com/CreativeScotland 
Instagram: instagram.com/creativescots 
Image credit: Mugenkyo Taiko Drummers, image by Martin Reynolds.