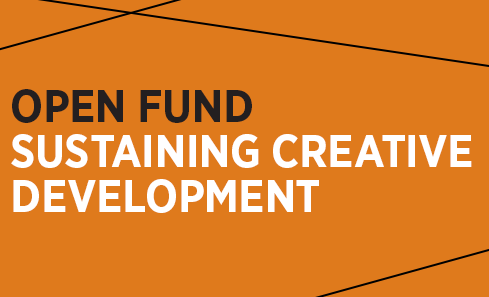 Over £2.8m for Creative Freelancers and Organisations
Latest National Lottery awards made through Creative Scotland's Open Fund: Sustaining Creative Development
Fund receives additional £3.5m Scottish Government boost
Fund threshold to rise to £100,000
Thanks to National Lottery players, a total of over £2.8million has reached creative freelancers and organisations between May and August 2020 through Creative Scotland's Open Fund: Sustaining Creative Development.
From online youth poetry events, to debut album recordings and digital presentations of visual art, the 173 funding awards – 113 of which to individuals (£1.4million) and 60 to organisations (£1.4million) - are supporting creative development across the breadth of Scotland, helping the creative and culture sector adapt and respond to current challenging circumstances.
Iain Munro, Chief Executive, Creative Scotland said: "The Open Fund: Sustaining Creative Development is all about helping to ensure that Scotland's creative workforce and organisations have opportunities to continue to develop creative practice in a challenging context.
"Thanks to £7.5million from National Lottery and the recently announced additional £3.5million boost from the Scottish Government, we're able to support creative people who are addressing the impact of the ongoing COVID-19 pandemic on their creative practice. People are thinking about new ways of working, how to reach audiences in different ways, taking creative risks or looking at ways to stabilise existing activity.
"Even in these challenging circumstances, these awards announced today are a positive reflection of Scotland's resilient and innovative creative sector."
A full list of recipients of Open Fund awards is available on the Creative Scotland website.
An additional £3.5m funding from the Scottish Government was announced on Friday 28 August as part of £59million emergency funding for culture and heritage. In addition, the threshold of funding that can be applied for will increase from £50,000 to £100,000 for individuals and organisations, from next week. Full details will be made available @CreativeScots / www.creativescotland.com, during w/c 5 Oct.
The fund has no deadlines, and full eligibility criteria and application guidance can be found on the Creative Scotland website.
Contact Information
Claire Thomson
Media Relations & PR Officer
Creative Scotland
+44 141 302 1708
07747606146
Notes to editors
Between May and August 2020, Creative Scotland's Open Fund: Sustaining Creative Development made a total of 173 funding awards - 113 to individuals (£1.4million) and 60 to organisations (£1.4million).
The additional £3.5m funding from the Scottish Government was announced on Friday 28 August as part of £59million emergency funding for culture and heritage from the £97million in UK Government consequentials for the culture and heritage sectors.
More information about Covid-19 funding and resources can be accessed via FindBusinessSupport.gov.scot, and through Creative Scotland's Resource Directory for COVID-19.
Regular updates on all emergency funding in response to COVID-19 are provided on Creative Scotland's website: https://www.creativescotland.com/what-we-do/latest-news
Creative Scotland is the public body that supports the arts, screen and creative industries across all parts of Scotland on behalf of everyone who lives, works or visits here. We distribute funding provided by the Scottish Government and The National Lottery. www.creativescotland.com
Follow Creative Scotland:
Twitter: twitter.com/CreativeScots
Facebook: facebook.com/CreativeScotland
Instagram: instagram.com/creativescots
The National Lottery has raised more than £41 billion for more than 565,000 good causes across the UK since 1994. Thanks to National Lottery players, up to £600 million has been made available to support people, projects and communities throughout the UK during the Coronavirus crisis. https://www.national-lottery.co.uk/