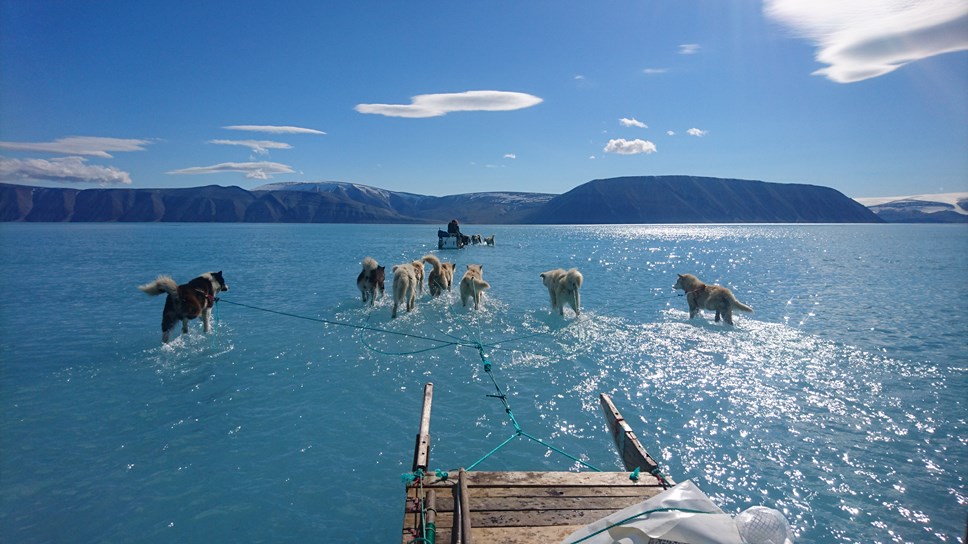 Over £1.2m National Lottery and Scottish Government funds for creative projects and development
60 projects are sharing in over £1.2 million of National Lottery and Scottish Government funding through Creative Scotland in the latest round of Open Fund awards.
These funds are supporting creative people, projects and organisations across Scotland to adapt and respond to the current changing circumstances brought about by Covid-19 and helping to sustain creative development at this challenging time.

100 Jewels by 100 Women is a forthcoming exhibition from Dundee-based Double Door Studios of one hundred pieces of jewellery designed and crafted by women that have lived, studied or worked in Dundee. The pieces on show will embody individual stories of women who created them and represent an abundance of talent women contribute to the industry. The exhibition will be open to the public in June 2021 and made available online at www.100jewels.uk.


Ieva Jankovska of Double Door Studios, said: "We look forward to bringing together such a diverse display of colour, form and material, and hope this project will have a positive wider impact to the Dundee Design scene and beyond."

In the context of the upcoming CoP26 International Climate summit in Glasgow, OceanARTic will bring artists and marine scientists together to look in depth at how climate change is affecting the Arctic and, in turn, Scotland. Led by the Marine Alliance for Science and Technology for Scotland (MASTS), the programme includes artist-in-residence commissions, inspired by cutting-edge science, exploring the here and now and the prospects for Scotland's marine environment and coastal communities in the coming decades. Works will initially be shown at both public and scientific events spaces later in 2021, for impact before and during CoP26.

Chris Leakey, People Ocean Planet coordinator, MASTS, said: "MASTS is delighted to set this in motion as part of our People Ocean Planet initiative for greater impact from marine science. Ocean ARTic will not only result in exciting works for public impact in this most critical year for tackling climate change, but will also pave the way for further collaborations between Scotland's creative and marine science communities. Other key partners include Blue Action, an international climate research project, and Creative Informatics for inspiring and enabling data-led, innovative and digital creativity."

The Scottish Mental Health Arts Festival (SMHAF) is an internationally respected annual programme to support the arts, explore how engagement in the arts can help prevent mental ill health and challenge preconceived ideas about mental health. Led by the Mental Health Foundation with support from partner organisations across Scotland, SMHAF is the biggest festival of its kind in the world. The festival's 2021 edition, which will take place from 3-23 May, will explore the theme of 'Normality?', addressing the impact that lockdown has had on people's mental health and building on learning from adapting the 2020 programme for a digital audience.
Gail Aldam, Festival Manager, said: "Throughout the past year it has felt more important than ever for us to continue to connect with our incredible festival community and bring important mental health content and entertainment to our audiences. Creative Scotland's support for the 2021 Scottish Mental Health Arts Festival allows us to continue to do that in new and exciting ways."

jazz-A-nory present fun interactive music and storytelling performances for primary school aged children and will be developing new ways to bring their work to audiences in a Covid-19 secure environment in an accessible, high quality and enjoyable way. Their workshops feature new work by Clackmannanshire-based composer, Andy Philip, inspired by Scottish folklore and based upon melodies improvised by his own young children, which are then given the full jazz treatment.

Andy Philip, jazz-A-nory Composer, said: "Children have always loved madcap moments and jazz is beautifully suited to this: it's a blend of gleeful self-expression, playfulness, team work and subversiveness, which pretty much sums up being a child. It also has at its heart, the discipline of listening to each other and of cooperation. With Creative Scotland's support, we hope to bring the joy of live music-making to every child in Scotland no matter their background."
Iain Munro, CEO, Creative Scotland said: "The diverse and engaging range of projects being supported through the Open Fund demonstrates the rich vein of creativity that plays such an important part in communities throughout Scotland. While we continue to face significant challenges from the ongoing effects of the pandemic, this is work which opens up new horizons and conversations and provides inspiration for a brighter future.


"Thanks to the generosity of National Lottery players, who raise £30 million for good causes across the UK every week, and funding from the Scottish Government, these awards are helping to sustain the great value that creativity brings to our lives."

A full list of recipients of Open Fund awards is available on the Creative Scotland website.

The fund has no deadlines, and full eligibility criteria and application guidance can be found on the Creative Scotland website.


Image credit: Blue Action. Image taken in Greenland in June 2019 © Steffen Olsen DMI/Blue-Action coordinator.
Contact Information
Brian Maycock
Notes to editors
Background
The National Lottery has raised more than £42 billion for over 625,000 good causes across the UK since 1994. Thanks to National Lottery players, more than £1.2 billion has been awarded in the last year to support communities and thousands of organisations across the UK to cope with the impact of the Coronavirus pandemic. https://www.national-lottery.co.uk/

The Blue-Action project has received funding from the European Union's Horizon 2020 research and innovation programme under grant agreement no. 727852.

Creative Scotland is the public body that supports the arts, screen and creative industries across all parts of Scotland on behalf of everyone who lives, works or visits here. We distribute funding provided by the Scottish Government and The National Lottery. www.creativescotland.com

Follow Creative Scotland:

Twitter: twitter.com/CreativeScots
Facebook: facebook.com/CreativeScotland
Instagram: instagram.com/creativescots