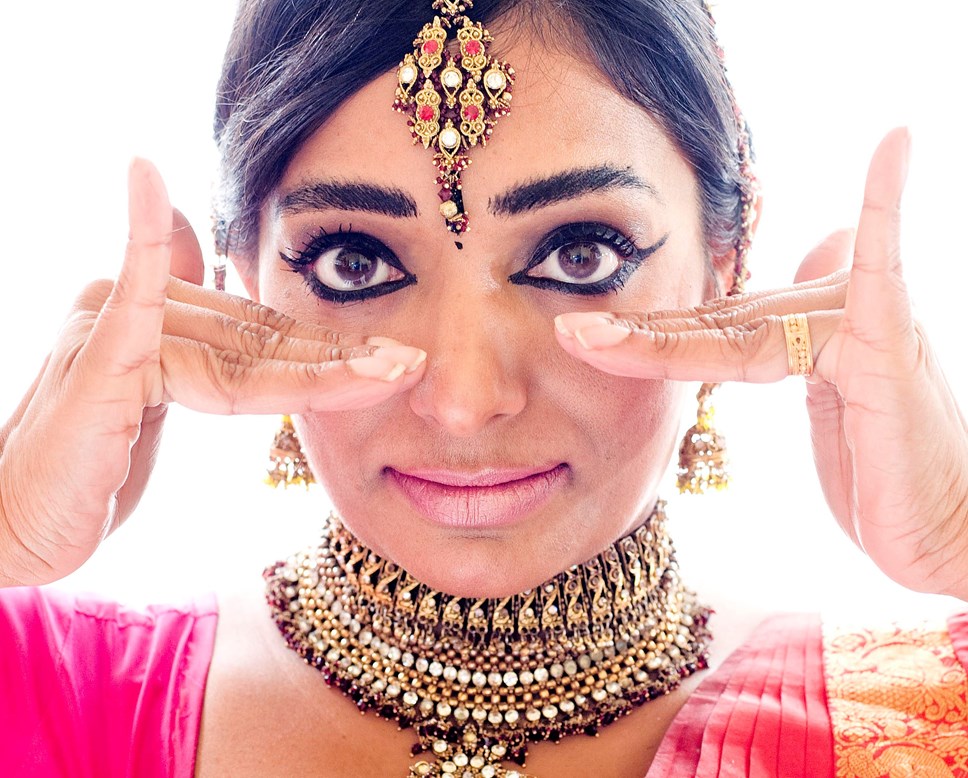 Open Fund awards support creative Edinburgh-based projects
27 Edinburgh-based projects are sharing in over £607,000 of National Lottery and Scottish Government funding through Creative Scotland in the March and April rounds of Open Fund awards.
Designed to support creative people, projects and organisations across Scotland to adapt and respond to the current changing circumstances brought about by Covid-19, awards made through the Open Fund are helping to sustain creative development at this challenging time.
Edinburgh-based artists and creative practitioners include:
The Cymera Festival - an annual celebration of Science Fiction, Fantasy and Horror (SFFH) writing, bringing together writers and readers to share ideas, create stories and share insights. Cymera is the first of its kind in the UK, and 2021 is its third instalment. Due to the ongoing pandemic, the programme will once again be digital.
Festival organiser Ann Landmann said: "We are excited to return to the digital space from 3rd to 6th June 2021. Thanks to the funding from the Creative Scotland Open Fund, #Cymera21 is a jam-packed weekend and our most international programme yet, with speakers joining us from all around the world.
"From internationally bestselling authors to Scottish debuts, our programme is a smorgasbord of Science Fiction, Fantasy and Horror writers to suit all tastes."
The Dance Audition! is a new interactive online performance piece. Inspired by A Chorus Line, the 1985 American musical drama film, The Dance Audition! will be choreographed by Dance Ihayami's Artistic Director, Priya Shrikumar using popular Indian dance forms.
Audience members will be encouraged to follow the journey of performers, learn the choreography and participate as a judge to identify the dancers for the final 5-minute dance creation, choreographed by Priya.
Choreographer, Priya Shrikumar said: "Now is the best and in a way a positive time for this form (Indian dance) to be viewed and enjoyed by a larger audience - something accessible and enjoyable. It will bring colour and wonder to a world which is a bit colourless at the moment, due to the pandemic."
Re·creation: A Creative Opportunity for Queer Poets is a new work from Edinburgh-based writers Éadaoín Lynch and Alycia Pirmohamed, with independent publisher Stewed Rhubarb Press. This project will identify and commission Covid-affected queer creatives to write poems, develop their craft, build a community of poets, and be published in a landmark poetry collection.
The project leads are also the co-editors of the anthology, planned for publication in summer 2022. Éadaoín Lynch is an early career researcher with a PhD in poetry from the University of St Andrews; Alycia Pirmohamed is co-founder of the Scottish BAME Writers Network, and winner of the Edwin Morgan Poetry Award 2020.
The collection is planned to include 30 poets: 10 commissions, and 20 selections from an open call for submissions. Workshops, 1-to-1 mentorship, and a round-table feedback session will be provided as part of the project. More information can be found on the website here: https://recreation-anthology.co.uk/
Project lead, Éadaoín Lynch says: "The project title has its roots in play, refreshment, recovery, restoration, invigoration, and creating, all of which are long overdue in a Covid-affected world, particularly for those in the LGBTQIA+ community."
Funding has also been awarded to Edinburgh-based visual artist Alison Grant for a period of research to develop a new body of work looking at coastal communities across the 11,000 miles of Scotland's shores.
From Viking graffiti artists who anchored in the best fishing areas to the contemporary work of today's Blue Carbon visionaries, the project will look at best practice from the past to inform how we consider our coastlines in the future.
Visual artist Alison Grant says: "I am delighted to have received funding from Creative Scotland for 11000 Miles, a project conceived during lockdown this winter.
"It is important at this time of climate crisis to look locally to our own coastline for sustainable solutions to some of the problems we have created. I want to engage with these issues to use my creativity to communicate ideas, not just to as wide an audience as possible but also to our local communities, to look anew at our relationship with the sea."
Strategy: Get Arts. 35 Artists Who Broke the Rules is a new work from Studies in Photography (part of the Scottish Society for the History of Photography).
Edited by Christian Weikop, Senior Lecturer, Edinburgh College of Art (ECA), this book will be the first print publication to consider the formation of the ground-breaking exhibition Strategy: Get Arts (SGA), staged at ECA in 1970, when thirty-five German post-war artists (including Joseph Beuys, Gerhard Richter, Blinky Palermo, Klaus Rinke, and Günther Uecker) staged a provocative takeover of ECA, transforming the college into a 'total work of art' through their 'actions' and installations.
Featuring essays by academics, senior National Galleries of Scotland staff, and those involved in curating the exhibition, the publication will include photographs by Monika Baumgartl, George Oliver, and Richard Demarco, many never seen before.
Alex Hamilton says: "As Chair and Co-Editor of Studies in Photography, I am delighted to be able to publish this book. The exhibition held for me, particular importance as one of the gallery assistants. It changed many people's lives… After 50 years and during the anniversary of the birth of Joseph Beuys we are delighted that the amazing stories behind this ground-breaking event can finally be revealed."
The work is due to be published later in 2021.
These examples are some of the 105 projects in total that have been awarded over £2.3million of National Lottery and Scottish Government funding through Creative Scotland in the latest rounds of Open Fund awards. A full list of recipients of Open Fund awards is available on the Creative Scotland website.
Iain Munro, CEO, Creative Scotland said: "Thanks to the generosity of National Lottery players, who raise £30 million for good causes across the UK every week, alongside equally welcome funding from the Scottish Government, these Open Fund awards are helping artists, creative organisations and communities to develop and share their work, and to keep culture and creativity at the heart of people's lives as we look to recover from the challenges of the pandemic."
Contact Information
Olivia Carr
Media Relations & PR Coordinator
Creative Scotland
0141 302 1708
07970 962 322
Notes to editors
Background
The National Lottery has raised more than £42 billion for over 625,000 good causes across the UK since 1994. Thanks to National Lottery players, more than £1.2 billion has been awarded in the last year to support communities and thousands of organisations across the UK to cope with the impact of the Coronavirus pandemic. https://www.national-lottery.co.uk/
Creative Scotland is the public body that supports the arts, screen and creative industries across all parts of Scotland on behalf of everyone who lives, works or visits here. We distribute funding provided by the Scottish Government and The National Lottery. www.creativescotland.com
Follow Creative Scotland:
Twitter: twitter.com/CreativeScots
Facebook: facebook.com/CreativeScotland
Instagram: instagram.com/creativescots
Image credit: Indian Bharatanatyam dancer Priya Shrikumar. Image by Alan Peebles.