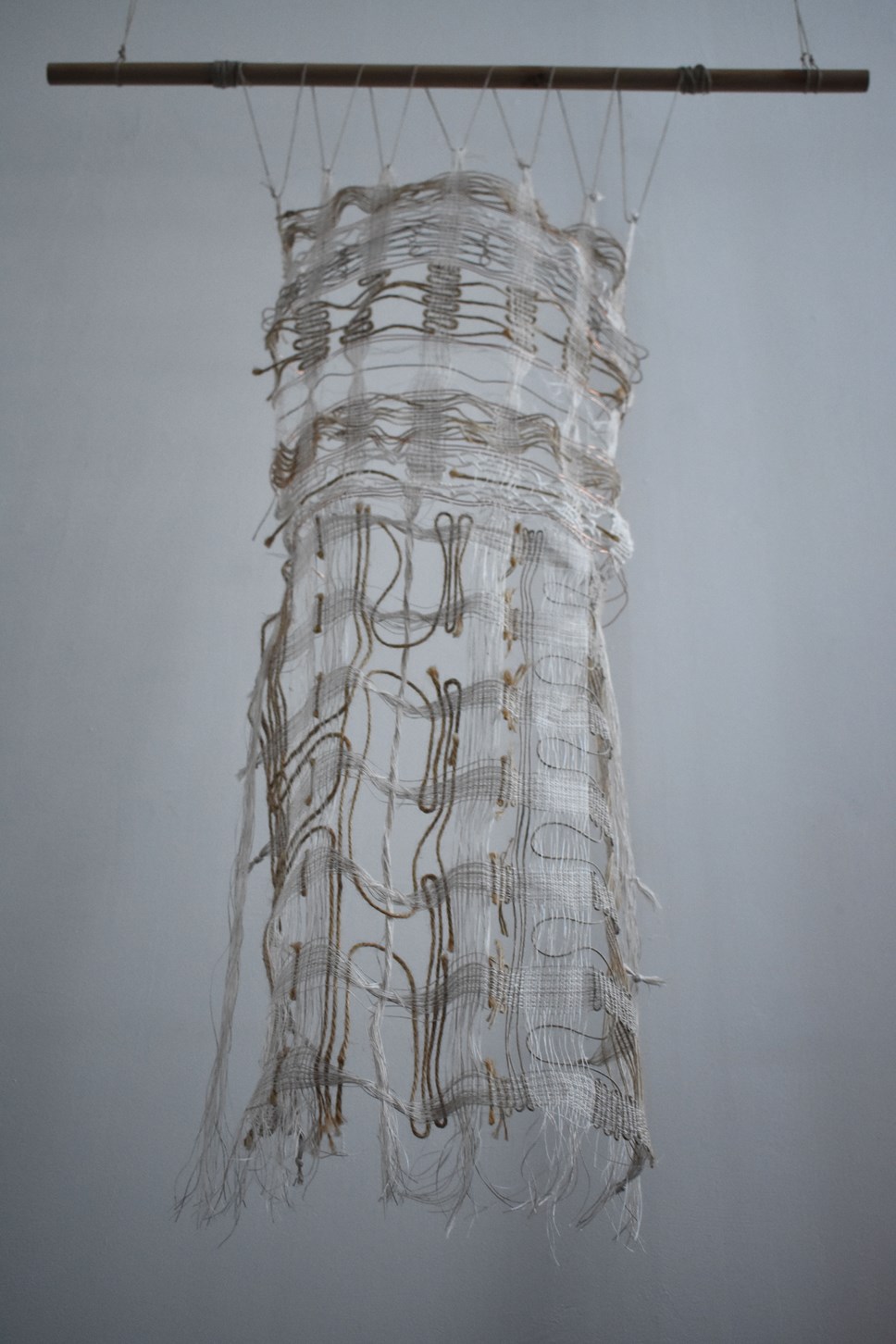 North east arts projects share in over £848K of National Lottery and Scottish Government funds
A textile project exploring genetics and ancestry, and an audio drama debunking myths around hallucination, are among the Aberdeen and Aberdeenshire arts projects to share in funding from the National Lottery and Scottish Government through Creative Scotland's Open Fund: Sustaining Creative Development.
Scientist-turned-handweaver Lynne Hocking-Mennie has received £13,599 to develop her weaving project, Intergenerational Connections: A Thread Runs Through.
As the seventh generation of her family to be involved in weaving, Lynne's work will explore the local community's connection to the north east, considering how both textile heritage and genetic information are passed down through the generations.
Lynne Hocking-Mennie said: "Taking my own family's connection to the weaving trade in north east Scotland as a starting point, together with my former training as a scientist studying human genetics, I'll be able to share the ways in which Scottish textiles have become woven into our personal stories and those of our communities; and consider the ways in which ancestry and craft processes connect us to people and places, past and future."
Aberdeenshire writer Neil Cargill has received £10,744 to record and share Getting Back There from Here, an audio drama series about a character who experiences verbal hallucinations.
The series will use narrative and sound design to refute the misunderstandings and prejudices around experiencing "voices in your head".
Neil Cargill said: "This multi-layered recording, created with composer Simon James, sheds intriguing light on the experience of verbal hallucinations, challenging current misconceptions. With all other projects and proposals on hold indefinitely due to current restrictions to live performance, this funding has provided a greatly appreciated creative lifeline."
Intergenerational Connections: A Thread Runs Through and Getting Back There from Here are two of 47 creative projects and research and development initiatives across Scotland to share in over £848 funding through the latest round of Creative Scotland's Open Fund: Sustaining Creative Development.
Iain Munro, Chief Executive, Creative Scotland said: "From exploring common experiences in newly imagined ways, to safely bringing tuition and mentoring to people across the country, these projects reflect the resilience, innovation and determination of Scotland's creative community as this most challenging of years draws to a close.
"Made possible by the generosity of National Lottery players, who raise £30 million for good causes across the UK every week, and funding from the Scottish Government, these awards are helping to sustain the immense value that creativity adds to our lives."
A full list of recipients of Open Fund awards is available on the Creative Scotland website. 
The fund has no deadlines, and full eligibility criteria and application guidance can be found on the Creative Scotland website. 
Image credit: Lynne Hocking-Mennie
Contact Information
Katya Speight
Media Relations & PR Co-ordinator
Creative Scotland
01413021743