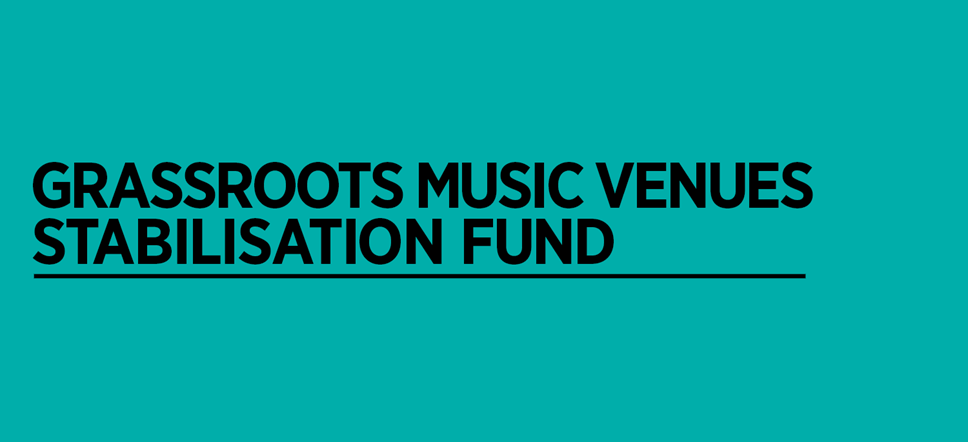 New support for Scottish grassroots music venues
Applications open at 12 noon on Wednesday 26 August 2020
New support has been made available for grassroots music venues across Scotland through the Scottish Government's Grassroots Music Venues Stabilisation Fund.
The £2.2m fund, which was announced by Culture Secretary Fiona Hyslop on 10 July 2020, will be delivered through Creative Scotland.
The purpose of the fund is to provide grassroots live music venues, that were financially sustainable before Covid-19, with the funds to prevent permanent closure and help with sustainability.
Eligible venues should:
Be permanent, indoor venues in Scotland in the grassroots sector (i.e. those working with new, developing, musical talent), which have a public audience
Have a capacity of under 600. Applications from venues with capacities of up to 1,000 will be considered if a significant grassroots focus can be demonstrated.
Venues may apply for grants of between £5,000 and £50,000.
Online application forms will be available on the Creative Scotland website at 12 noon on Wednesday 26 August 2020.
Applications must be submitted by 12 noon on Thursday 3 September 2020.
Culture Secretary Fiona Hyslop said: "Grassroots venues are the heartbeat of Scotland's music scene, and they have been particularly hard hit by the coronavirus pandemic. We are all extremely keen to see grassroots venues reopen again but further work is needed to ensure this can be done in a safe and sustainable manner.
"This £2.2m funding will provide some much needed stability for grassroots venues over the coming months and I am determined to continue working with the sector on what further help we can provide. It's a long road to recovery but hopefully this marks the beginning of a brighter future after the very recent dark times."
Iain Munro, Chief Executive, Creative Scotland said: "In these extremely challenging times, this fund will provide much needed emergency support to Scotland's grassroots music venues which are an important part of Scotland's music ecology, developing music and audiences as well as supporting the talent for which Scotland is so renowned. As we look to move forward through the Covid-19 crisis, grassroots venues will, when it is safe to do so, play a crucial role in bringing people of all backgrounds together to experience the joy of live music."
Contact Information
Claire Thomson
Media Relations & PR Officer
Creative Scotland
+44 141 302 1708
07747606146
Notes to editors
Assessment criteria will include the wider impact the venue has on the local community and the development of musicians; the volume of grassroots activity at the venue in the year before lockdown; the venue operator's reputation and perception within the sector; whether the venue was financially viable prior to Covid-19 and whether the requested funding will stabilise the venue and prevent closure.
2. More information about COVID-19 funding and resources can be accessed via the gov.scot website, and through Creative Scotland's Resource Directory for COVID-19.
3. The Grassroots Music Venues Stabilisation Fund is an important part of Creative Scotland's and the Scottish Government's ongoing response to the country's creative community as a result of the immediate impacts being felt due to the COVID-19 outbreak:
4. Creative Scotland is the public body that supports the arts, screen and creative industries across all parts of Scotland on behalf of everyone who lives, works or visits here. We distribute funding provided by the Scottish Government and The National Lottery.
Follow Creative Scotland: Twitter: https://twitter.com/CreativeScots Facebook: facebook.com/CreativeScotland Instagram: www.instagram.com/creativescots