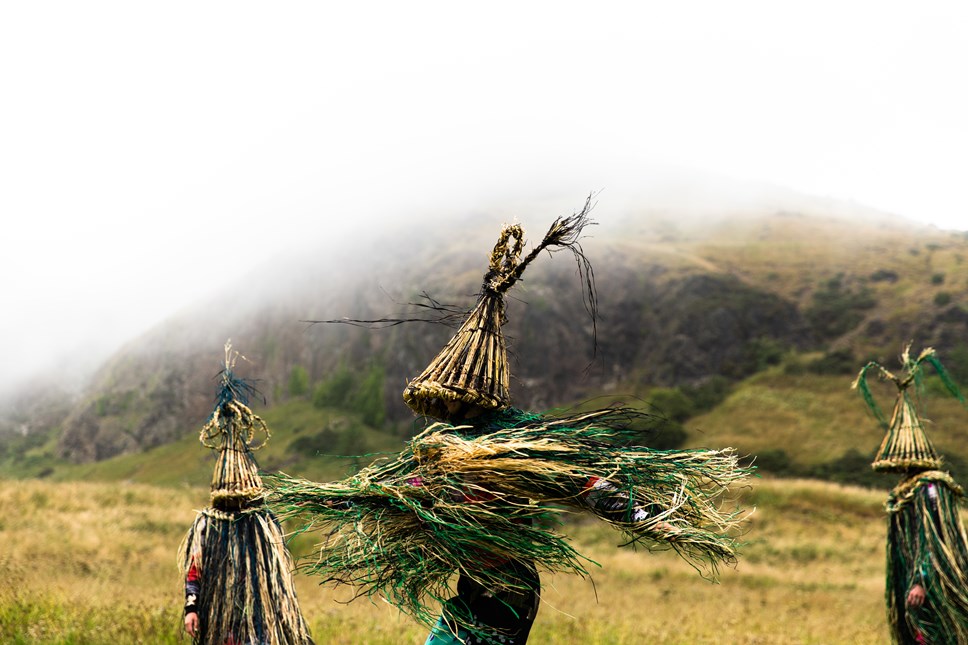 New Funds for Touring Theatre and Dance
New funds are available for Scottish based artists, companies, producers and venues for touring live theatre and dance work from the Spring of 2023.
With support from The National Lottery, Creative Scotland's £1million Touring Fund for Theatre and Dance eligibility criteria are now live and will close for applications on Wednesday 01 June 2022.
Since the Fund's inception in 2018, over £6million has enabled a wide range of acclaimed new, and re-staged, theatre and dance shows including circus for babies, gritty drama, and musical comedy.
Laura Mackenzie Stuart, Head of Theatre at Creative Scotland said:
"It is with thanks to the generosity of National Lottery players, this funding will provide vital employment opportunities for artists, producers, companies, venues and all the talented people who work hard behind the scenes to make the theatre a magical experience for audiences across the country, after what has been an incredibly challenging and disrupted period.
"As theatres open their doors once again, we anticipate interest in this fund from a broad range of artists to present new and previously popular work around Scotland. Work selected through this fund also plays an important role in helping venues, from village halls to urban playhouses, to diversify their programmes catering to the many different tastes within their communities."
Please see the following links for details of supported shows in December 2021, May 2021, December 2019, June 2019 and December 2018.
Contact Information
Olivia Carr
Media Relations & PR Coordinator
Creative Scotland
0141 302 1708
07970 962 322
Notes to editors
The Touring Fund for Theatre and Dance was developed as a collaboration between Creative Scotland, the Federation of Scottish Theatre and their members. The Fund supports the touring of theatre and dance, enhancing opportunities for artists, producers and companies to work more collaboratively with venues to grow audiences and provide greater access to high quality work across Scotland.
Full details and eligibility criteria for the Touring Fund for Theatre and Dance are available on Creative Scotland's website. There are no upper or lower limits on the amount an applicant can apply for. Funding will support activity which can take place from Spring 2023 onwards.
Timelines:
Online application portal opens: 2pm, Wednesday 20 April 2022
Application deadline: 2pm, Wednesday 01 June 2022
The overall budget for this round of the Touring Fund for Theatre and Dance is £1,000,000. We expect the next round of Touring Fund for Theatre and Dance to be in Autumn 2022.
The National Lottery has raised more than £42 billion for over 625,000 good causes across the UK since 1994. Thanks to National Lottery players, more than £1.2 billion has been awarded in the last year to support communities and thousands of organisations across the UK to cope with the impact of the Coronavirus pandemic. https://www.national-lottery.co.uk/ 

Creative Scotland is the public body that supports the arts, screen and creative industries across all parts of Scotland distributing funding provided by the Scottish Government and The National Lottery. Further information at creativescotland.com. Follow us on Twitter, Facebook and Instagram. Learn more about the value of art and creativity in Scotland and join in at www.ourcreativevoice.scot
Image Credit:
Strawboys by Rob Heaslip. Image by Amy Sinead photography.