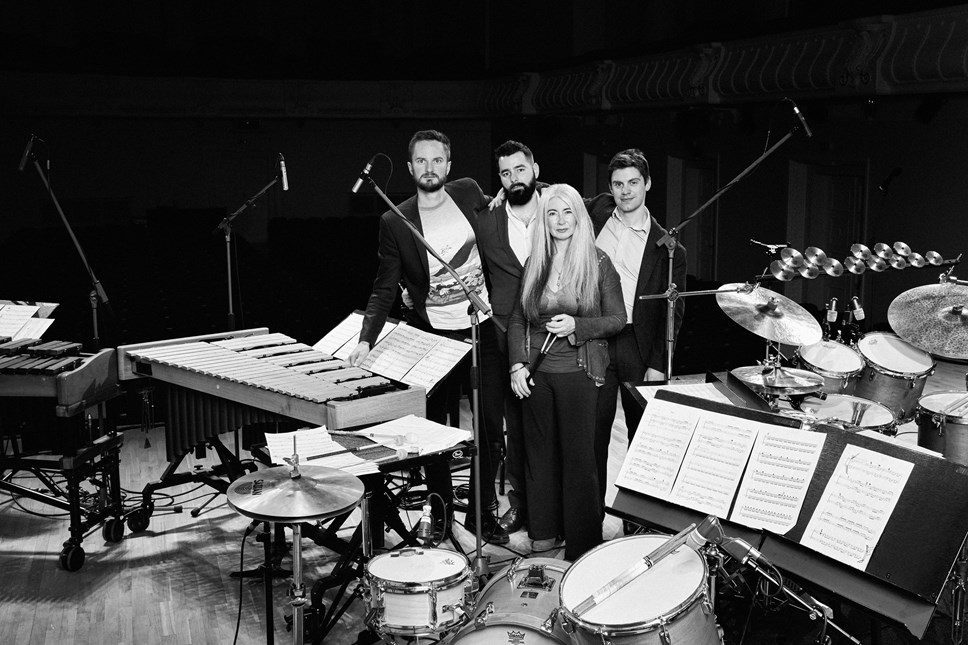 National Lottery funds support East Lothian creative projects
Creative projects from East-Lothian artists and creative organisations are in motion thanks to National Lottery funding awarded through Creative Scotland's Open Fund.
Trio HLK' s new music project and North Light Arts' latest artistic fellowship are among 53 projects across Scotland sharing in over £1.2million of funds.
These funds aim to support creativity across Scotland for artists, organisations and creative groups as they seek to build sustainability while emerging from COVID-19 restrictions.
Trio HLK are working on a new recording, Anthropometricks. Following on from their debut album Standard Time on which Dame Evelyn Glennie played Vibraphone & Marimba, the legendary percussionist Glennie rejoins the Trio for this new recording alongside two further special guest recording artists.
Trio HLK's Rich Kass says: "This support from Creative Scotland helps Trio HLK take the next step forward in our artistic development; further, it allows the Trio to reach wider communities by creating quality online content and resources. Reaching and inspiring the next generation of Scottish musicians is a fundamental part of the ensemble's mission statement."
East Lothian's artist-led North Light Arts will host a fellowship for environmental artist Natalie Taylor as she develops new work exploring the role of soil on our health and wellbeing, for exhibition in June 2022.
Creative Director Susie Goodwin says: "We are so pleased to announce our first Fellow, Natalie Taylor, who through arts and science will explore the theme of 'Soil - Is It Alive'. Working in East Lothian, the 'breadbasket of Scotland', we know that she will raise the sort of questions that our organisation would wish to ask about sustainability."
Joan Parr, Creative Scotland's Interim Director of Arts and Engagement, said: "Thanks to the generosity of National Lottery players, who raise £30 million for good causes across the UK every week, these vital funds are helping artists to continue to develop and present their work and to bring extraordinary creative experiences to life within our communities."
A full list of recipients of Open Fund awards is available on the Creative Scotland website.
Contact Information
Olivia Carr
Media Relations & PR Coordinator
Creative Scotland
0141 302 1708
07970 962 322
Notes to editors
Background: 
In June 2021, Creative Scotland's Open Fund: Sustaining Creative Development made 53 funding awards, totalling £1,246,122.
The Open Fund: Sustaining Creative Development has no deadlines, and full eligibility criteria and application guidance can be found on the Creative Scotland website.
In response to feedback from applicants, Creative Scotland's Open Fund for Individuals will move to a simplified online application process from Tuesday 10 August 2021. Please note, this means that the Open Fund will be closing to applications from Individuals for one week, from Tuesday 3 August 2021. For full information visit our website.  
Individual artists and creators based in Scotland, are invited to book a place on one of our Sector Sessions to find out more about the redeveloped application process for this fund. 
More information about Covid-19 funding and resources can be accessed via FindBusinessSupport.gov.scot, and through Creative Scotland's Resource Directory for Covid-19.
Regular updates on all emergency funding in response to COVID-19 are provided on Creative Scotland's website.
The National Lottery has raised more than £41 billion for more than 565,000 good causes across the UK since 1994. Thanks to National Lottery players, up to £600 million has been made available to support people, projects and communities throughout the UK during the Coronavirus crisis.  https://www.national-lottery.co.uk/
Creative Scotland is the public body that supports the arts, screen and creative industries across all parts of Scotland on behalf of everyone who lives, works or visits here. We distribute funding provided by the Scottish Government and The National Lottery. Further information at creativescotland.com. Follow us on Twitter, Facebook and Instagram.
Image credit: Trio HLK photographed with Dame Evelyn Glennie. Image by Kaupo Kikkas.