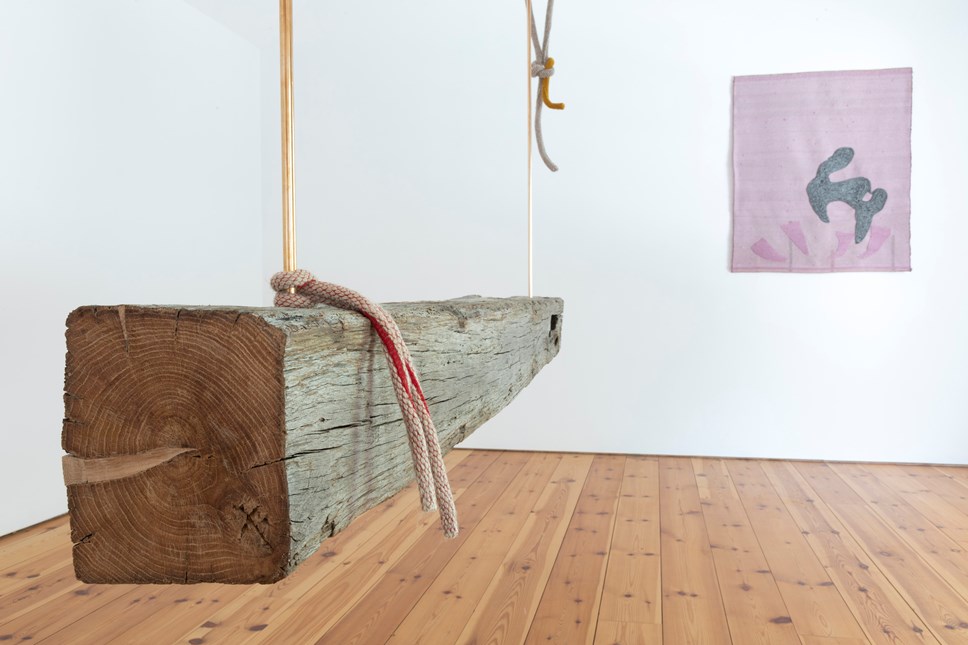 Dumfries & Galloway creative projects get go ahead with National Lottery funding
Three new creative projects from Dumfries and Galloway-based creatives and organisations are sharing in over £135,000 thanks to National Lottery funding through Creative Scotland in the latest round of Open Fund awards.
Glenkens Community & Arts Trust (GCAT) are planning a mixed programme of in-venue, remote access and online arts and cultural opportunities for local audiences and participants at CatStrand multi arts venue.
Arts Culture and Heritage Manager for GCAT, Peter Renwick said: "GCAT are delighted by this award which will support a substantive arts programme across our communities as we begin to invite audiences back to see live performance."
CAMPLE LINE will roll out a year of artistic programming including events, film screenings and participatory workshops. Kicking off in October with a solo exhibition of new work in reclaimed wood by Brazil artist, Tonico Lemos Auad. Further exhibitions will feature work by Saoirse Amira Anis and Renee So, Robbie Synge and Julie Cleves will take up artist residencies and artist Debi Banerjee will mentor Young Assistants as part of a programme of access and outreach work.
Finally, artist Martin Hamblen is developing a pop-up art exhibition space for shopping centres aiming to "transform an everyday event (going shopping) into an extraordinary experience that enriches, entertains, and challenges." The project, set to commence on 11 October, will be inviting shoppers at the Loreburne Centre, Dumfries into the pop-up for a guided view.
These projects are among 44 across Scotland, sharing in in a total of £903,734 funding.
Iain Munro, CEO, Creative Scotland said: "Thanks to the generosity of National Lottery players who raise £34 million for good causes across the UK every week, our Open Fund awards are helping artists and creative organisations develop innovative projects that enrich the lives of people across Scotland, while raising questions about the important issues of our time and ensuring our collective creative voice continues to be heard."
A full list of recipients of Open Fund awards is available on the Creative Scotland website.
Contact Information
Olivia Carr
Media Relations & PR Coordinator
Creative Scotland
0141 302 1708
07970 962 322
Notes to editors
Background
In August 2021, Creative Scotland's Open Fund: Sustaining Creative Development made 44 funding awards, totalling £903,734.
The Open Fund: Sustaining Creative Development has no deadlines, and full eligibility criteria and application guidance can be found on the Creative Scotland website.
More information about Covid-19 funding and resources can be accessed via gov.scot, and through Creative Scotland's Resource Directory for Covid-19.
Regular updates on all emergency funding in response to COVID-19 are provided on Creative Scotland's website.
The National Lottery has raised more than £41 billion for more than 565,000 good causes across the UK since 1994. Thanks to National Lottery players, up to £600 million has been made available to support people, projects and communities throughout the UK during the Coronavirus crisis. https://www.national-lottery.co.uk/
Creative Scotland is the public body that supports the arts, screen and creative industries across all parts of Scotland distributing funding provided by the Scottish Government and The National Lottery. Further information at creativescotland.com. Follow us on Twitter, Facebook and Instagram. Learn more about the value of art and creativity in Scotland and join in at www.ourcreativevoice.scot
Image credit: Tonico Lemos Auad, installation shot showing Weight of the ocean, 2021 and Carimbó, 2021, CAMPLE LINE, 2 October – 12 December 2021. Image Mike Bolam.