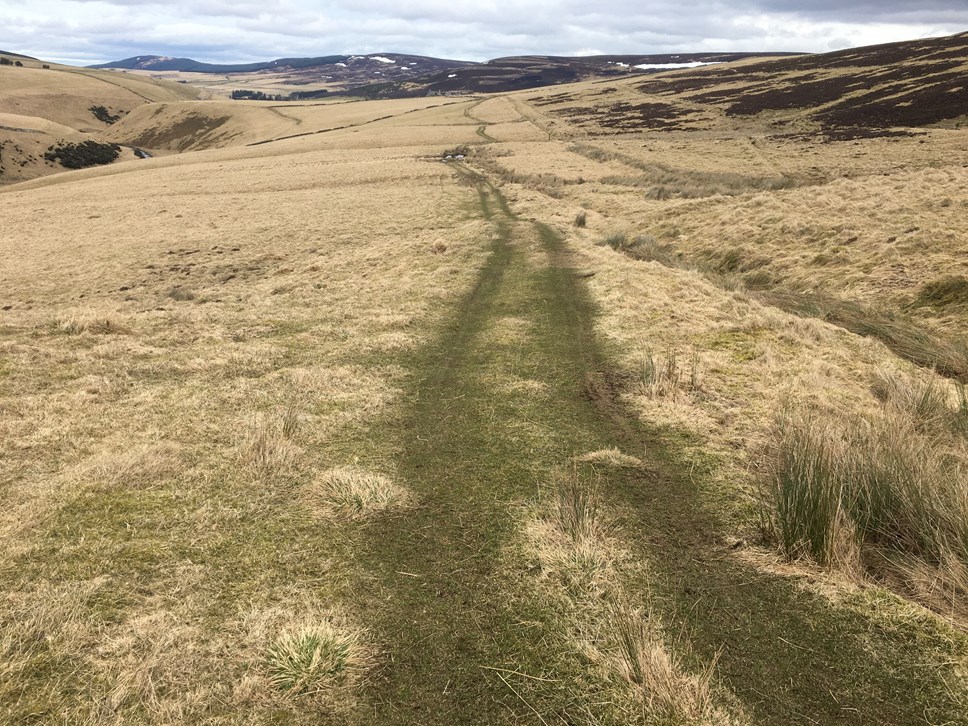 National Lottery Funding for Moray-based creative projects
Three Moray-based projects are sharing in over £49,000 of National Lottery funding through the latest rounds of Creative Scotland's Open Fund.
These funds are supporting creative people, projects and organisations across Scotland to adapt and respond to the current changing circumstances brought about by Covid-19 and helping to sustain creative development at this challenging time.
Set in Carrbridge in 2012, The Golden Spurtle by Moray-based writer and composer James D. Reid, will follow the true story of Benedict Horsburgh - the first Englishman to win the coveted Golden Spurtle at the world porridge making championships.
This new musical comedy aims to examine our natural inclination to root for the underdog as well as concepts of national and personal identity in a light-hearted way.
James commented: "In light of Brexit, the Scottish Independence referendum debate, and the resurgence of national extremism across the globe, I'm interested in the conflicting views and definitions of national identity, national pride and what that means, in relation to the individual."
Local visual artists, Mary Bourne and Lynne Strachan will embark on a ten-month arts project – Reconnections- developed in conversation with Moray's Cabrach communities. Through a creative exploration of the landscape, people, environment and history, the project aims to raise awareness of the area, locally and further afield, with all learning and findings used as stimulus for the creation of new artwork which will be publicly exhibited.
Project coordinator Mary said: "We are delighted to be given the opportunity by Creative Scotland to develop an arts project exploring the landscape, environment and history of the Cabrach. We look forward to working closely with those still resident in the area and people from further afield to raise awareness of this unique and beautiful place."
Funding has also been awarded for the development of The Great Wave; a new opera by Dai Fujikura, with a libretto by Moray based Harry Ross. Based on the life of the Japanese artist, painter and printmaker Hokusai, the work follows on from their recent collaboration, A Dream of Armageddon that was premièred at the New National Theatre Tokyo in November 2020.
Harry said: "Dai and I have collaborated for over twenty years, and Armageddon was our largest work to date. I am really grateful for the support from Creative Scotland which will help Dai and my ongoing collaboration.
"Hokusai, his life and work, has had a strong resonance with Dai and I, especially as the fog of the future has hung heavy over the Arts. He was a maverick, living a chaotic life, opportunistically rolling with the tides and swells of fate."
These examples are some of the 105 projects in total that have been awarded over £2.3million of National Lottery and Scottish Government funding through Creative Scotland in the latest rounds of Open Fund awards. A full list of recipients of Open Fund awards is available on the Creative Scotland website.
Iain Munro, CEO, Creative Scotland said: "Thanks to the generosity of National Lottery players, who raise £30 million for good causes across the UK every week, alongside equally welcome funding from the Scottish Government, these Open Fund awards are helping artists, creative organisations and communities to develop and share their work, and to keep culture and creativity at the heart of people's lives as we look to recover from the challenges of the pandemic."  

The fund has no deadlines, and full eligibility criteria and application guidance can be found on the Creative Scotland website.

Background
The National Lottery has raised more than £42 billion for over 625,000 good causes across the UK since 1994. Thanks to National Lottery players, more than £1.2 billion has been awarded in the last year to support communities and thousands of organisations across the UK to cope with the impact of the Coronavirus pandemic. https://www.national-lottery.co.uk/
Creative Scotland is the public body that supports the arts, screen and creative industries across all parts of Scotland on behalf of everyone who lives, works or visits here. We distribute funding provided by the Scottish Government and The National Lottery. Further information at creativescotland.com. Follow us on Twitter, Facebook and Instagram.
Image credit: Mary Bourne
Contact Information
Olivia Carr
Media Relations & PR Coordinator
Creative Scotland
0141 302 1708
07970 962 322