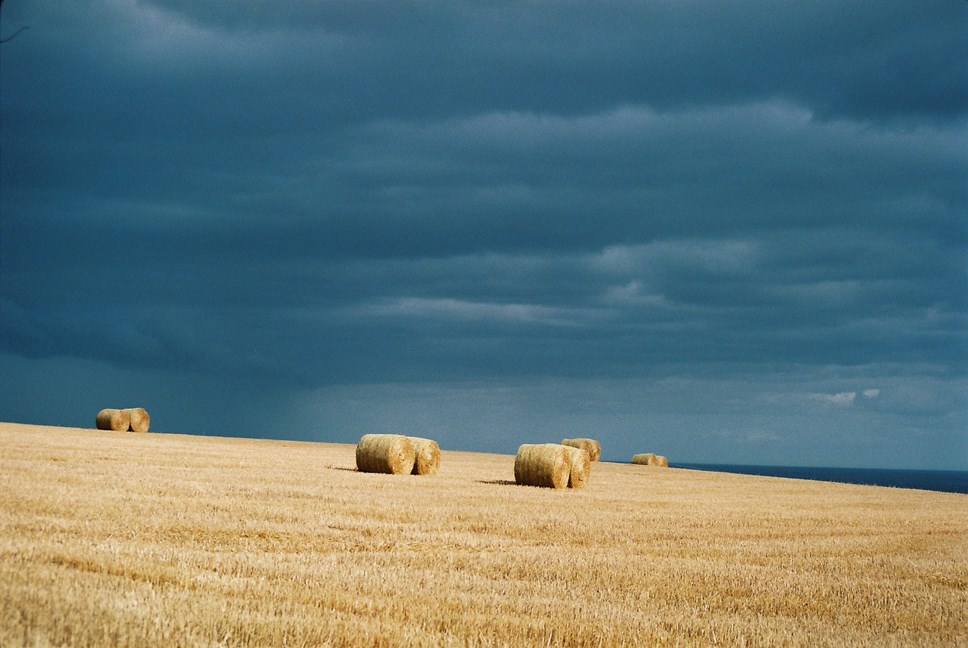 National Lottery culture funds reaching creative sector and communities
£1.2million of National Lottery funds are helping to sustain Scotland's artists, organisations and creative groups as Covid-19 restrictions begin to lift.
From publishing to music making, exhibitions to live performance, in the latest round of Creative Scotland's Open Fund awards 53 projects including research, skills and development, as well as production and presentation are receiving support to get underway.
With new funding, independent publisher 404 Ink will be continuing their development of new and emerging Scottish voices, including new poetry, novels and memoirs.
Co-founder and Publishing Director Heather McDaid says: "As a small publisher trying to survive and thrive through the pandemic, this is an incredible opportunity to put real resources behind authors and titles we fully believe in, and create a large network of freelance opportunities, while also being able to develop our paid internship programme and look to 404 Ink's long-term recovery and sustainability."
Neu! Reekie!'s forthcoming The New Now! will draw focus on Scotland's poets. From #NeuVoices publishing their first poem to Scotland's new Makar making their mark, The New Now! will offer poets and audiences alike, a year-long series of live shows and broadcast-quality digital events.
Neu! Reekie! Co-founder Michael Pedersen says: "We're elated to see this vital project taking flight — through it we hope to make sense of the last bewildering period and gather gusto for the future."
Govan's community orchestra, The Glasgow Barons is about to launch Govan Recovery aimed at increasing "Govanite and Weegie wellbeing" in the face of Covid-19, deprivation and internet poverty. Bringing together community music making, filmed concerts and other local creative opportunities, Paul MacAlindin, Artistic Director, adds about the project:
"Govan has faced severe hardship through successive lockdowns, and so this funding allows The Glasgow Barons to respond to the community where it is now, weaving in several kinds of co-creation with residents to get us back on the road to a new, better future."
Paisley based ReMode Renfrewshire CIC's new project Through The Wardrobe will see young people from the area taking part in a year-long, youth-led programme of interlinked creative activities and opportunities.
Helping develop young people's creative expression and exploring a range of issues important to young people including environmental sustainability, climate change and identity, Project Manager Jane Dixon says: "We have a group of enthusiastic and creative young people who are passionate about the themes of the project.  They tell us that their motivation for taking part is to learn new skills, meet new people, be proactive, learn how to combat fast fashion and to have fun!"
East Lothian's artist-led North Light Arts will host a fellowship for environmental artist Natalie Taylor as she develops new work exploring the role of soil on our health and wellbeing.
Creative Director Susie Goodwin says: "We are so pleased to announce our first Fellow, Natalie Taylor, who through arts and science will explore the theme of 'Soil - Is It Alive'. Working in East Lothian, the 'breadbasket of Scotland', we know that she will raise the sort of questions that our organisation would wish to ask about sustainability."
Joan Parr, Creative Scotland's Interim Director of Arts and Engagement, said: "Thanks to the generosity of National Lottery players, who raise £30 million for good causes across the UK every week, these vital funds are helping artists to continue to develop and present their work and to bring extraordinary creative experiences to life within our communities."
A full list of recipients of Open Fund awards is available on the Creative Scotland website.
Contact Information
Olivia Carr
Media Relations & PR Coordinator
Creative Scotland
0141 302 1708
07970 962 322
Notes to editors
Background:
In June 2021, Creative Scotland's Open Fund: Sustaining Creative Development made 53 funding awards, totalling £1,246,122.
The Open Fund: Sustaining Creative Development has no deadlines, and full eligibility criteria and application guidance can be found on the Creative Scotland website.
In response to feedback from applicants, Creative Scotland's Open Fund for Individuals will move to a simplified online application process from Tuesday 10 August 2021. Please note, this means that the Open Fund will be closing to applications from Individuals for one week, from Tuesday 3 August 2021. For full information visit our website.
Individual artists and creators based in Scotland, are invited to book a place on one of our Sector Sessions to find out more about the redeveloped application process for this fund.
More information about Covid-19 funding and resources can be accessed via gov.scot, and through Creative Scotland's Resource Directory for Covid-19.
Regular updates on all emergency funding in response to COVID-19 are provided on Creative Scotland's website.
The National Lottery has raised more than £41 billion for more than 565,000 good causes across the UK since 1994. Thanks to National Lottery players, up to £600 million has been made available to support people, projects and communities throughout the UK during the Coronavirus crisis.  https://www.national-lottery.co.uk/
Creative Scotland is the public body that supports the arts, screen and creative industries across all parts of Scotland on behalf of everyone who lives, works or visits here. We distribute funding provided by the Scottish Government and The National Lottery. Further information at creativescotland.com. Follow us on Twitter, Facebook and Instagram.
Image credit: Soil project, image by Susie Goodwin.