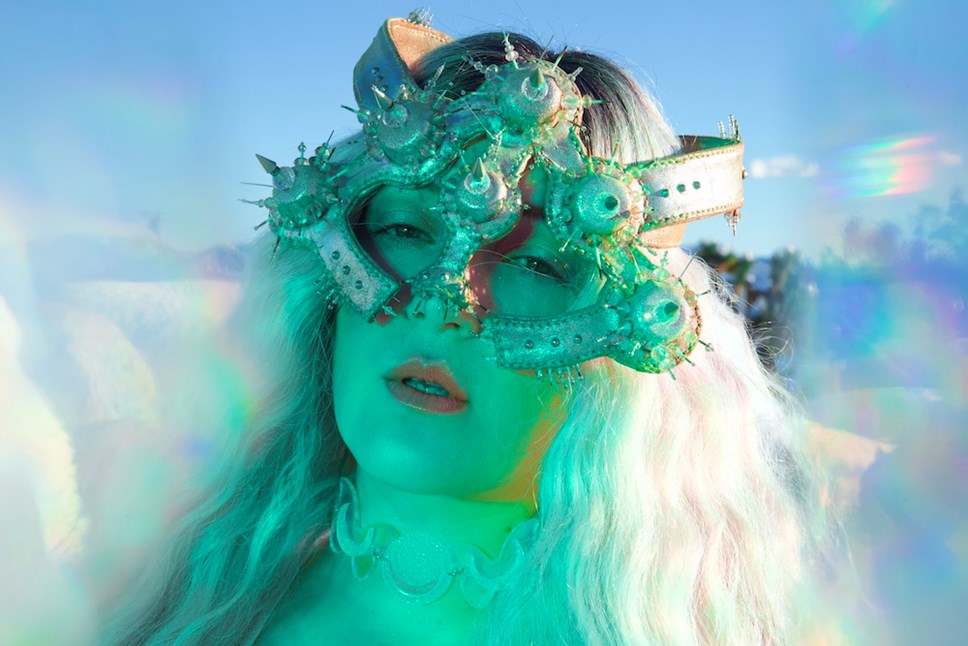 Launch of Crowdfunding Creativity Campaigns
20 creatives launch new campaigns and bid for up to £10,000 match funding.
Twenty creative projects across Scotland have launched their worldwide crowdfunding campaigns, thanks to a coaching and match-funding scheme run by Creative Scotland in partnership with Crowdfunder.
As part of the Creative Scotland Crowdmatch programme, the creatives have been building their campaigns with coaching support from Crowdfunder over the past four weeks.
Now 'live', once projects raise £1,000 from at least 30 supporters they will receive £1,000 match funding from the National Lottery through Creative Scotland. Further match funding is potentially available, up to a maximum of £10,000 per project, for those that reach additional funding targets, until the total sum available of £75,000 is allocated.


The Crowdfunding campaigns include a new non-fiction series from award-winning independent publisher 404 Ink; a new production from internationally renowned producing art house, Cryptic; a virtual comedy festival; a sustainable garment restyling alteration service; new recordings from musicians Amy Duncan, Iona Fyfe, Flew the Arrow, Rachel Hair and Starry Skies; a magazine focused on Scottish creativity; Open House Arts Festival and CeilidhFest, amongst others.
Jason Nuttall, Programme Director at Crowdfunder said:
"Working with Creative Scotland in 2020 was a very positive experience so we're pleased to be collaborating once again on what is shaping up another fantastic round of crowdfunding.
"We had a huge response to this year's call for entry, with an amazing range of ideas submitted for big and small creative projects across Scotland. Throughout the COVID crisis we have worked with thousands of organisations, so we know that crowdfunding has many positive benefits, even during tough times.
"Good luck to all the entrants, we're looking forward to sharing the highs, lows, and surprises over the coming weeks.
Jackie Stewart, Creative Industries Officer, Creative Scotland said:
"We're delighted to continue working with Crowdfunder to help more creative businesses in Scotland gain a deeper understanding of crowdfunding by giving them the coaching and tools to launch their own campaigns. This is a fantastic opportunity for the projects selected to grow their networks, increase awareness of their work and build stronger connections with their customers and audiences.
"The arts and creative industries have been hit hard by the consequences of the pandemic and crowdfunding offers creative individuals and businesses a viable way to generate the income required for creative projects and to sustain and grow a business.
"Thanks to the generosity of National Lottery players, who raise £30 million for good causes across the UK every week these creative projects will be supported to deliver a fantastic range of work."
About the Creative Scotland Crowdmatch 2021 projects:
Glasgow Open House Arts Festival is crowdfunding for the September festival which will encourage people to explore alternative ways of interacting with the arts, outside of established galleries, museums and arts centres. Find out more: https://www.crowdfunder.co.uk/gohaf-2021

Edinburgh based songwriter Amy Duncan is fundraising for her new album 'Cocoon', which was written during lockdown. Duncan will be working with percussionist Guy Nicolson and co producer Cameron Malcolm to record the album. Find out more: https://www.crowdfunder.co.uk/amy-duncan-cocoon

CeilidhFest is crowdfunding for the November festival in Glasgow. Crowdfunding will also support for the distribution of 'ceilidh' packs that will be supplied to families and communities to help them host their own events. Find out more: https://www.crowdfunder.co.uk/glasgow-ceilidhfest-2021

Chris Murray and Amadeus Brzezinski are fundraising for Front Left Magazine, a magazine focused on Scottish creativity and following inspiring people who call Scotland their home, through music, art and writing. Find out more: https://www.crowdfunder.co.uk/front-left-magazine

Cryptic is crowdfunding Sonic Surroundings, Sonica's new series of digital projects aiming to give people a much-needed sense of space and freedom. It will launch with a captivating performance from Glasgow's electro-pop goddess, Elisabeth Elektra, shot in the Scottish Highlands. Find out more: https://www.crowdfunder.co.uk/sonic-surroundings

Heather McDaid and Laura Jones of award-winning independent publisher 404 Ink is crowdfunding for the launch of their non-fiction series INKLINGS. The eight titles, part of their series of big ideas in compact packages, are designed for the curious reader, looking to learn more on subjects that they may be interested in learning more about, but don't know where to start. Find out more: https://www.crowdfunder.co.uk/404-inklings

Musician Iona Fyfe is fundraising for her second album which will feature 11 songs from the James Madison Carpenter collection - a folksong collector from Mississippi who came to the North East of Scotland. Iona Fyfe recently made headlines after her success in campaigning for Spotify to add the Scots language to its list of languages. Find out more: https://www.crowdfunder.co.uk/ionaalbum

Isla Munro is crowdfunding the 100 Days Project Scotland which encourages people to undertake daily creative pursuits which will be exhibited in an annual show. Find out more: https://www.crowdfunder.co.uk/100-days-project-scotland

Building on the award-winning album Songs of Separation, Jenny Hill is fundraising for 'SoS Music - ALL SING!'. The project will bring together community choir leaders from across the UK to enjoy a rewarding creative residential which will result in new song teaching resources. Find out more: https://www.crowdfunder.co.uk/sos-music---all-sing

Artist Karenina Johnson is raising the funds required for a new easel, having recently been diagnosed with a degenerative eye condition. Find out more: https://www.crowdfunder.co.uk/new-easel-and-eye

Sculpture Placement Group is raising funds to restore Floating Head, an iconic sculpture by Richard Groom, commissioned for the Glasgow Garden Festival of 1988. The piece - a giant cement head built on the hull of a boat - has been out of the public view ever since, and narrowly avoided destruction. It will be relocated to its original location in the Canting Basin, next to Glasgow Science Centre at Pacific Quay. Find out more: https://www.crowdfunder.co.uk/floating-head

Folk Singer/Songwriter Lee McGilvray who performs as Flew the Arrow is raising funds to record two new singles 'Huntress' and 'The Warmth & The Weight'. Find out more: https://www.crowdfunder.co.uk/flewthearrow
Edinburgh based contemporary textiles brand Blessed Unrest is crowdfunding Ink on Mesh, a community print, and textiles studio facility offering fully equipped studio space, a wide range of classes and expert technical support to its community. Find out more: https://www.crowdfunder.co.uk/flewthearrow
Edinburgh based award-winning social enterprise Remode Collective are crowdfunding ReStyler, a brand-new and sustainable garment restyling alteration and mending service in Edinburgh. Find out more: https://www.crowdfunder.co.uk/restyler

Producer Penny Davies (co-owner of Smashing Pictures) is working with an all-female team including Director Shiona McCubbin and Writer Amy Hawes to crowdfund their short film 'Maureen'. Find out more: https://www.crowdfunder.co.uk/maureen-short-film
Leading Scottish harpist Rachel Hair is raising funds to record a new album as a duo with acclaimed Manx Gaelic singer Ruth Keggin that will explore and celebrate the cultural and musical links between Scotland and the Isle of Man. Find out more: https://www.crowdfunder.co.uk/rachelandruth

Robert Singer and Saskia Singer of Nature CIC in Ayr are crowdfunding a participatory arts and cultural activities programme that will aim to restore vibrancy to the heart of the historic town. Find out more: https://www.crowdfunder.co.uk/artists-doughing-it-for-ourselves

Rowanbank Environmental Arts & Education CIC is fundraising to develop an original outdoor circus & theatre show, 'Positive Imaginings', that engages children with the issue of climate change and how it is linked to our connection with the natural world. Find out more: https://www.crowdfunder.co.uk/rowanbank
Sha Nazir is crowdfunding for virtual comic festival Cloud Comic Con which takes place from 18-19 June 2021. Find out more: https://www.crowdfunder.co.uk/cloudcomiccon

Warren McIntyre is fundraising for a new album by Scottish folk-pop group Starry Skies called 'Small Wonders'. The new record will be the follow-up release to Starry Skies 'Be Kind' and 'Do It With Love', albums which received significant radio play in a number of countries around the world. Find out more: https://www.crowdfunder.co.uk/starry-skies---small-wonders-album
Contact Information
Sophie Bambrough
Notes to editors
Image credit: Cryptic - Elisabeth Elektra by photographer Marina Fini
For further information about the Creative Scotland Crowdmatch initiative please visit. Further information and resources on crowdfunding including some of the best creative industry crowdfunding examples can be found on the Crowdfunder website.
Crowdfunder is transforming the way people raise money in the UK for the causes that matter most to them. With a passion for tackling society's challenges, Crowdfunder supports projects that are aiming to make a positive difference in the world. Crowdfunder believes that everyone in the UK is a philanthropist in the making and that they should have the power to make positive change in their communities. Over £130 million has been raised on Crowdfunder by thousands of businesses, social enterprises, charities, community groups, and individuals across the UK. Further information at www.crowdfunder.co.uk
Creative Scotland is the public body that supports the arts, screen and creative industries across all parts of Scotland on behalf of everyone who lives, works or visits here. We enable people and organisations to work in and experience the arts, screen and creative industries in Scotland by helping others to develop great ideas and bring them to life. We distribute funding provided by the Scottish Government and the National Lottery. Further information at www.creativescotland.com. Follow us @creativescots
The National Lottery has raised more than £42 billion for over 625,000 good causes across the UK since 1994. Thanks to National Lottery players, more than £1.2 billion has been awarded in the last year to support communities and thousands of organisations across the UK to cope with the impact of the Coronavirus pandemic. https://www.national-lottery.co.uk/
Media Contact:
Sophie Bambrough, Media Relations & PR Officer, Creative Scotland
M: 07747 606146 | E: sophie.bambrough@creativescotland.com