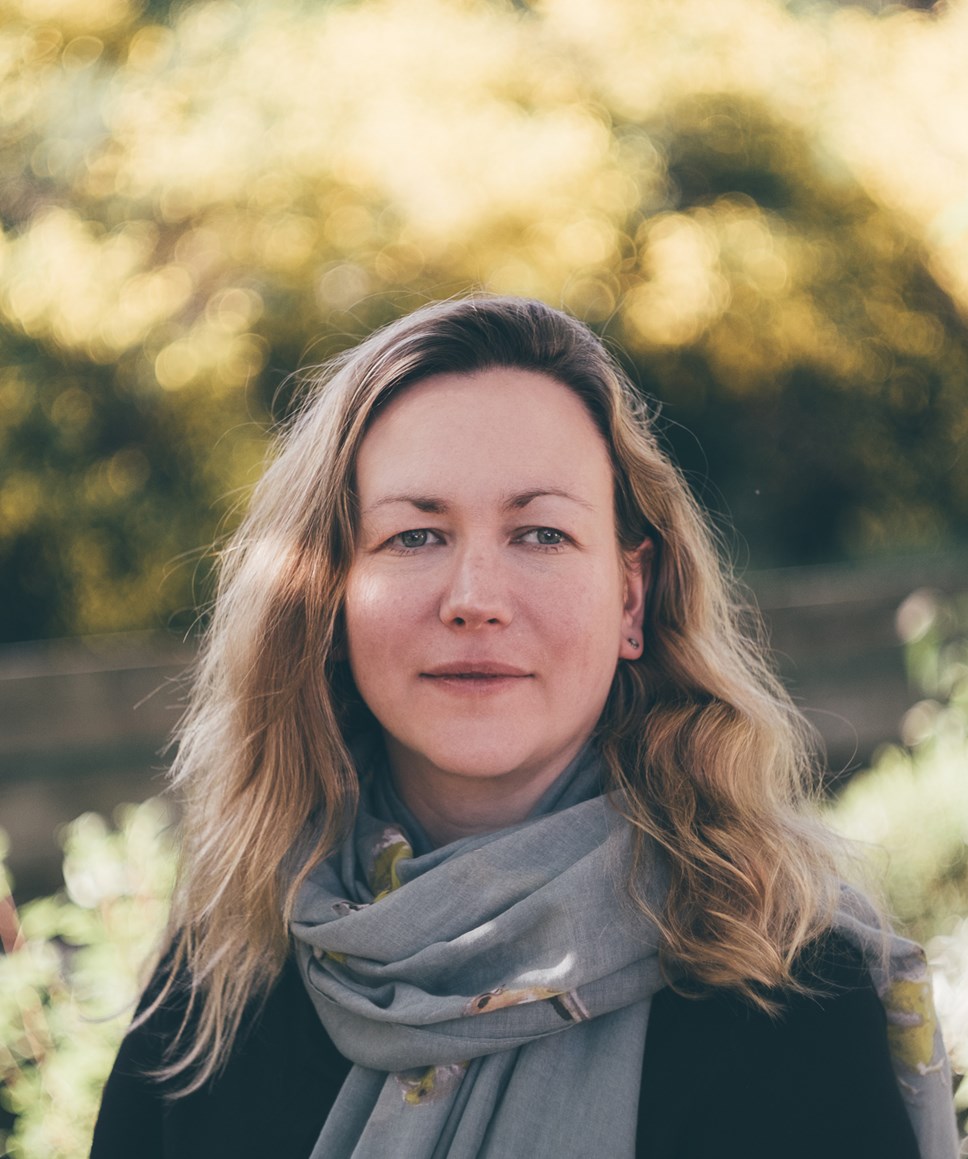 Helen Sedgwick appointed 2021 Dr Gavin Wallace Fellow
Writer Helen Sedgwick has been appointed as the 2021 Dr Gavin Wallace Fellow, supported by the National Lottery through Creative Scotland.
The Fellowship was established to support Scottish based writers to develop creative work during a year-long residency. Sedgwick will use the time to produce a four-book science fiction series about different human societies and the ways we interact with our environment.
Sedgwick will receive £20,000 stipend, in addition to a £5,000 contribution for professional development. The residency is being hosted by Creative Scotland digitally to ensure this opportunity is not impacted by covid-19 restrictions.
Of her appointment Helen Sedgwick said:
"I am honoured to have been selected as the Dr Gavin Wallace fellow for 2021. The digital fellowship hosted by Creative Scotland represents a uniquely exciting opportunity to work fully remotely for the year – essential for me not just because of the COVID pandemic but because I have a chronic illness and live in the highlands with a young child.
"Looking at how technology intersects with nature, and the interplay between local community and planetary change, I want to examine our connection to land, time, and one another, in a reimagining of how we live and the possible futures we might create.
"The accessibility of this fellowship is fundamental, and I will be exploring ways to increase engagement with digital audiences and deliver fully accessible digital events. For me, there is no going back to normal. The Dr Gavin Wallace fellowship is an opportunity to transform my writing career and move towards a fully accessible future."
Head of Literature and Publishing at Creative Scotland, Alan Bett said:
"The past year has brought to public attention the significant barriers so many writers face in accessing opportunities to focus on their creative work. Helen's application stood out in terms of its scope, ambition and the potential to impact her professional profile and creative practice.
"The writing at the core of this will touch upon urgent societal questions around the climate crisis, connection and community. In addition, this remote residency with a digital focus is a perfect fit with her particular circumstances.
"Aside from her developing further novels, we're delighted to work with Helen in developing her digital confidence and competency and exploring what digital accessibility might mean more widely for Scottish writers."
Contact Information
Sophie Bambrough
(+44) 07747 606 146
Notes to editors
About Helen Sedgwick:
Helen Sedgwick is the author of The Comet Seekers (Harvill Secker 2016), The Growing Season (Harvill Secker 2017) and The Burrowhead Mysteries crime trilogy (Point Blank, 2020-2022). She has won a new writers award and been shortlisted for the Saltire Society Fiction Book of the Year. Prior to becoming a writer, she worked as a research scientist and has a PhD in Physics from Edinburgh University. She lives in the highlands with her partner, their daughter, and an ever-increasing number of chickens.
About the Dr Gavin Wallace Fellowship:
The Dr Gavin Wallace Fellowship was established in 2014 in memory of Dr Gavin Wallace who dedicated his entire professional life to supporting Scottish literature. Following the sad loss of Dr Wallace in February 2013, Creative Scotland established an annual fellowship in his name to honour his memory and commemorate and continue his good work. The fund is supported by The National Lottery through Creative Scotland.
Previous fellowships have been hosted by Maisie Chan at Dumfries Peter Pan Moat Brae; Jenni Fagan at Edinburgh's Summerhall; Morna Young at Aberdeen City Council's Creative Learning resource; Kirsty Logan at the Association for Scottish Literary Studies and Martin O'Connor at the Playwright's Studio Scotland in partnership with the Royal Lyceum Theatre.
About Creative Scotland:
Creative Scotland is the public body that supports the arts, screen and creative industries across all parts of Scotland on behalf of everyone who lives, works or visits here. We distribute funding provided by the Scottish Government and The National Lottery. www.creativescotland.com 
The National Lottery has raised more than £42 billion for over 625,000 good causes across the UK since 1994. Thanks to National Lottery players, more than £1.2 billion has been awarded in the last year to support communities and thousands of organisations across the UK to cope with the impact of the Coronavirus pandemic. https://www.national-lottery.co.uk/  Follow Creative Scotland: 
Twitter: twitter.com/CreativeScots 
Facebook: facebook.com/CreativeScotland 
Instagram: instagram.com/creativescots 

Media Contact:
Sophie Bambrough, Media Relations & PR Officer, Creative Scotland
Sophie.Bambrough@creativescotland.com / M: 07747 606 146