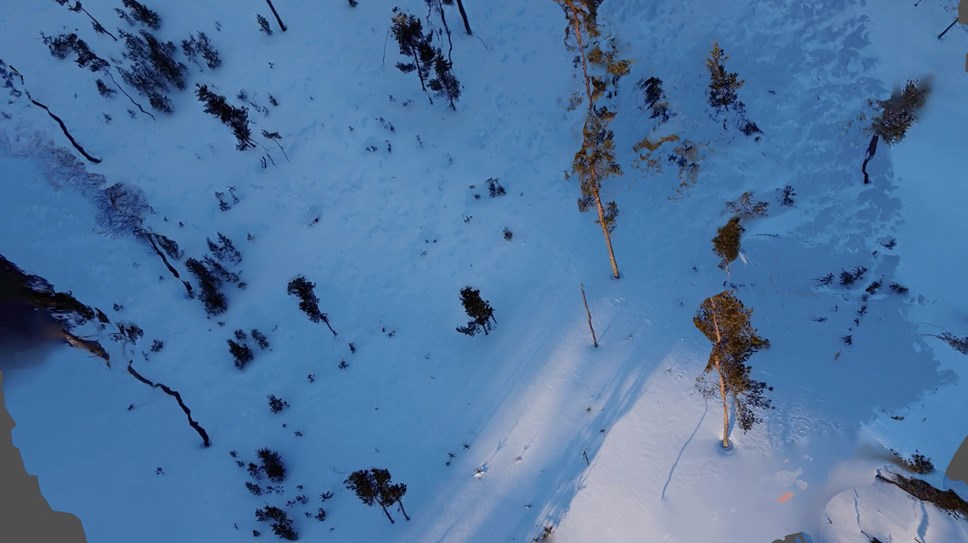 Glasgow's creative freelancers and projects share in over £820K of National Lottery and Scottish Government funds
A participatory arts project about climate change, a festival of architecture, and two new bodies of work from visual artists are among the Glasgow-based creative freelancers, projects and research and development initiatives sharing in over £820K of National Lottery and Scottish Government funding through Creative Scotland in the latest round of Open Fund awards.
Ahead of the global climate conference set to take place in Glasgow in November 2021, Dear Green Place from performance collective fieldwork performance will create space for the citizens of Glasgow to participate in the climate conversation. Research and development will explore models of engagement and delivery partners, to prepare a bold and interactive programme which will engage with as many participants as possible.
Lewis Hetherington of fieldwork performance said: "We will use this time to plan and design a programme of creative engagement that weaves together culture, climate and community in the build-up to the 26th UN Climate Change Conference of the Parties. We're excited to explore how the people of Glasgow and beyond can respond to and interact with this historical event."
Glasgow based visual artist Louise Hopkins, who has represented Scotland at the Venice Biennale, will produce a new series of artworks over a 12-month period. The works will consider the restorative power of art, and how this current period of global uncertainty and turbulence can provoke us to take stock of every aspect of our lives.
Arctic Swell, a new body of work from Glasgow based artist, Kotryna Ula Kiliulyte, will explore climate change and perceptions of time. Using video, photography, temporary sculpture and text, the work will look at the irreversible consequences for the planet of human activity.
The 2021 iteration of The Architecture Fringewill be reimagined to generate discussion about the meaning of public space in the context of the pandemic. Due to take place from 4-20 June, an open call for submissions to its programme will launch shortly.
Andy Summers, Co-Founder and Co-Director of the Architecture Fringe said: "The support from Creative Scotland will help the Architecture Fringe reassess how we operate to ensure that we continue to inspire, nourish and amplify a critical, plural and progressive culture of architecture in Scotland. The support will help us sustain, develop and reimagine how we organise, structure and produce our work for the benefit of our organisation, our community and our audience."
Iain Munro, Chief Executive, Creative Scotland said: "The Open Fund is enabling creative people and organisations to explore ways of working that is helping them to adapt and respond to the current changing circumstances brought about as a result of Covid-19.
"From researching and developing new work and practices, to exploring safe ways to reach and engage audiences, these projects reflect the resilience, innovation and determination of Scotland's creative community in the face of extremely challenging circumstances.
"Made possible by the generosity of National Lottery players, who raise £30 million for good causes across the UK every week, and the Scottish Government, these awards are helping to sustain the immense value that creativity adds to our lives."
Other individuals, organisations and projects in the Glasgow area to receive funding in this round of the Open Fund are: arts space 16 Nicholson Street, musician Anna Leyden, visual artist Margaret Salmon, artist Iona Kewney, musician Broken Chanter, composer and musician Finn Anderson, composer Claire McCue, songwriters and composers Findlay Napier and Boo Hewerdine, digital pantomime Real Dames of Pantoland, composer and arranger Hilary Brooks, sculptor Mick Peter, multi-disciplinary performance artist Jian Yi, and the Glasgow Philharmonic Male Voice Choir.
A full list of recipients of Open Fund awards is available on the Creative Scotland website. 
The fund has no deadlines, and full eligibility criteria and application guidance can be found on the Creative Scotland website. 
Image: Still from video work in progress 'Arctic Swell'. © Kotryna Ula Kiliulyte / courtesy Street Level Photoworks' 2020
Contact Information
Claire Thomson
Media Relations & PR Officer
Creative Scotland
+44 141 302 1708
07747606146
Notes to editors
In October 2020, Creative Scotland's Open Fund: Sustaining Creative Development made 51 funding awards, totalling £821,755.
The National Lottery has raised more than £41 billion for more than 565,000 good causes across the UK since 1994. Thanks to National Lottery players, up to £600 million has been made available to support people, projects and communities throughout the UK during the Coronavirus crisis. https://www.national-lottery.co.uk/ 
Creative Scotland is the public body that supports the arts, screen and creative industries across all parts of Scotland on behalf of everyone who lives, works or visits here. We distribute funding provided by the Scottish Government and The National Lottery. www.creativescotland.com 
Follow Creative Scotland: 
Twitter: twitter.com/CreativeScots 
Facebook: facebook.com/CreativeScotland 
Instagram: instagram.com/creativescots