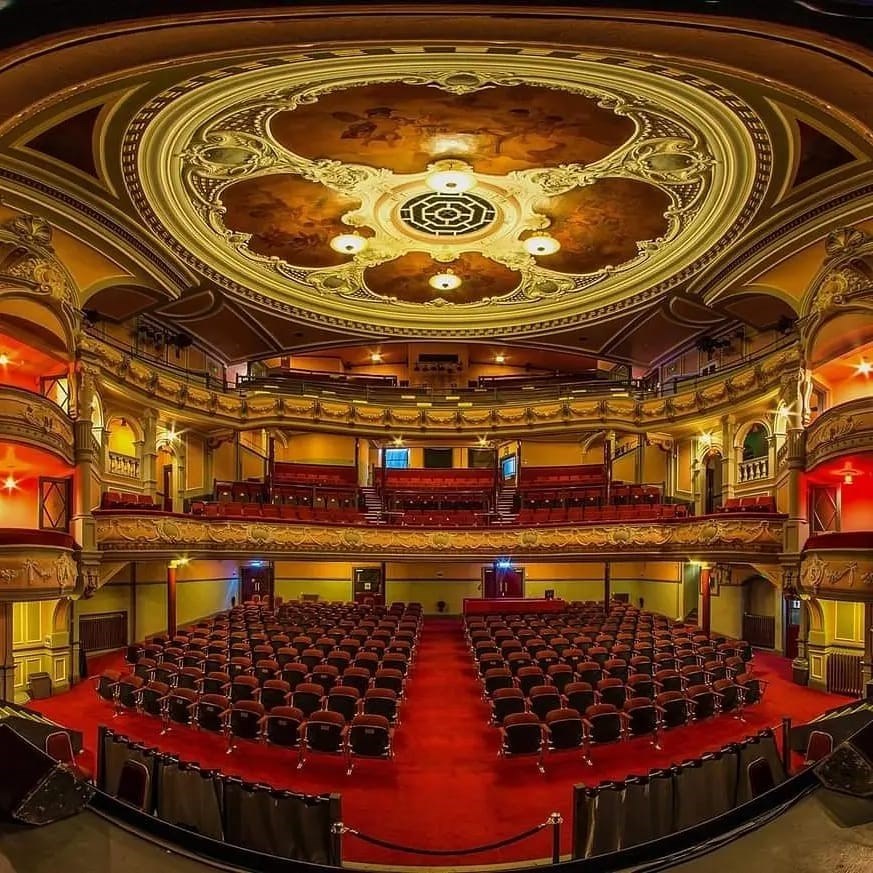 Further £17million emergency funding reaches Culture Organisations and Performing Arts Venues
331 cultural organisations and performing arts venues across Scotland have received a total of £17million in the latest round of emergency Covid-19 funds from the Scottish Government through Creative Scotland.
From comedy clubs and theatres to galleries and production companies, the second round of the Culture Organisations and Venues Recovery Fund (COVR) is designed to help prevent insolvency and/or significant job losses due to the impact of COVID-19, and the Performing Arts Venues Relief Fund (PAVR) is helping venues to remain solvent, return staff from furlough, and enable new artistic commissions from freelance artists.
Culture Minister Jenny Gilruth said: "I am delighted that this vital funding is reaching the culture sector, which has endured some of the most challenging restrictions over the past 18 months. It's exciting that the sector can now plan for full reopening. The communal experience of being part of an audience cannot be replicated, and it has been sorely missed since the start of the pandemic.
"The move beyond level 0 will allow the sector to reopen fully, but I know that it will take some time to rebuild. This funding will play a key role in stabilising many venues and businesses as the sector begins to recover.
"The Scottish Government has provided almost £175million of emergency support to the culture, heritage and events sector since the start of the pandemic, and I look forward now to working with the sectors to build for the future."
Caroline Morgan, Managing Director at Aberdeen's Tivoli Theatre commented: "This money will mean we can retain our current staff, recruit part time staff, bring our freelance technicians back to work and undertake all necessary requirements to reopen in a safe way at the end of August.
"We're full steam ahead now with testing equipment, organising staff training, first aid training, implementing a new app for ordering and setting up hand-held scanners for ticketing and deep cleaning the building. We'll also be able to support local youth groups who perform with us who have also had a really tough time of it. This funding is a life-line having been closed with no income for 17 months."
A full list of organisations and venues receiving funding in this round of the Culture Organisations and Venues Recovery Fund and the Performing Arts Venues Relief Fund can be downloaded from Creative Scotland's website.
Download the full lists of organisations and venues
Joan Parr, Interim Director of Arts and Engagement said: "Our first priority continues to be supporting the recovery and renewal of Scotland's art and creative sector as Covid-19 restrictions are eased and the sector can open up again more fully.
"Nevertheless, we remain acutely aware of the critical challenges faced by so many cultural organisations, and we know how vital this funding is in continuing to help protect jobs and support the sustainability of a sector that has felt the impact of the Covid-19 pandemic so significantly."
Contact Information
Sophie Bambrough
(+44) 07747 606 146
Notes to editors
Full details including eligibility criteria can be accessed through the following links:
A breakdown of theCOVR and PAVR round 2 funding figures is as follows:
COVR: £8.3million has been awarded to 278 organisations.
PAVR: £8.6million has been awarded to 53 venues.
Creative Scotland is in discussion with the Scottish Government as regards how the remaining £8millionfrom an overall original budget of £25million for these funds, will be allocated.
Information about the first round of COVR funds can be foundhere
Information about the first round of PAVR funds can be found here
Today's announcementfollows more than 12,000 emergency funding awards totalling over £75million delivered through Creative Scotland and Screen Scotland, reaching people and organisations across Scotland's art and creative sectors since the beginning of the pandemic.
A full breakdown of Scottish Government and National Lottery Covid-19 emergency funds being delivered through Creative Scotland and Screen Scotland can be foundin our most recent update to the Scottish Parliament Culture Committee.
Creative Scotland is the public body that supports the arts, screen and creative industries across all parts of Scotland on behalf of everyone who lives, works or visits here. We distribute funding provided by the Scottish Government and The National Lottery. Further information at creativescotland.com. Follow us on Twitter, Facebook and Instagram.
Image credit: Mark Purmal. Tivoli Theatre, Aberdeen
You can find contact details for our media team in our Media Centre.
Funding Enquiries: enquiries@creativescotland.com