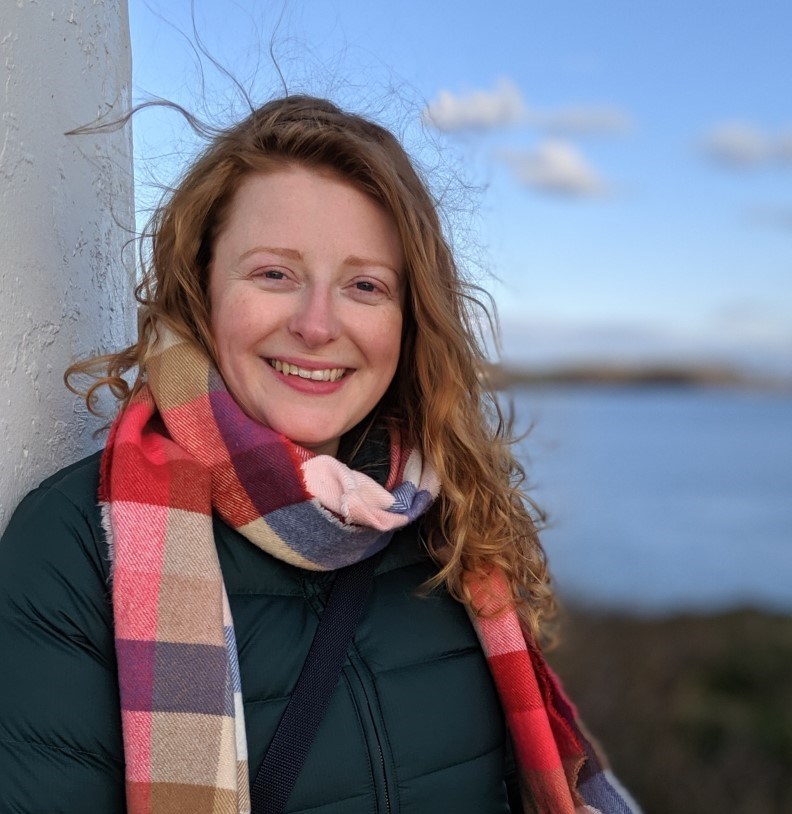 Emerging writers to bring new perspectives to cultural criticism
Four emerging writers will bring new perspectives to Scottish cultural criticism by participating in the Diverse Critics scheme, a new programme delivered in partnership between Creative Scotland, The Skinny and Disability Arts Online.
Following an open call for applications, four aspiring Scotland-based disabled arts writers and journalists, Julie Farrell, Samar Ziadat, Emily Rueggeberg and Katie Driscoll, have been selected to receive a bursary, mentoring, training and publishing opportunities.
The Skinny will publish participants' work across its print and online editions, whilst Disability Arts Online will provide further paid opportunities for the participants writing to be published.
Julie Farrell (lead image) is a disabled writer and accessibility consultant based in Edinburgh. She writes fiction and narrative non-fiction, and her young adult novel, Fractal, received a special mention from the Write Mentor Children's Novel Award 2019. Disability, mental health and equality are prominent themes in her work.
Farrell said: "I believe in the power of positive language in making the arts inclusive to those with disabilities, and arts criticism is an excellent way to deliver this. This programme offers everything I need to step up my journalism career, and the fact it's being delivered by people who understand my needs gave me the confidence to apply."
Samar Ziadat (pictured below) is an early career freelance curator, educator and activist based in Glasgow. She is the director of Dardishi Festival and currently works as an arts programmer at Glasgow Zine Library and the Scottish Queer International Film Festival.
Ziadat said: "I'm currently in the process of expanding my portfolio to include arts writing. This programme provides the perfect opportunity for me to gain the confidence, skills, contacts, feedback and mentorship to take this step forward in my career – especially as a politically-engaged queer disabled woman of colour."
Emily Rueggeberg (pictured below) is an art historian specialising in Modern and Contemporary Art, with a focus on Feminist and Performance Art. She was the Curatorial Fellow for the Hawn Gallery in Dallas, Texas (2017-18), and has curated exhibitions on queer culture, zines and the darknet.
Rueggeberg said: "Being accepted onto the Diverse Critics programme is an exciting opportunity for me to strengthen my critical writing skills so that I may continue to support marginalised artists and achieve my goal of improved inclusivity in the arts."
Katie Driscoll (pictured below) is a writer for Starburst Magazine, and recently completed an MA in Film Programming and Curating. Her areas of interest include the intersection of feminism and the horror/exploitation genre, artists' film and moving image, and punk culture in the 1980s.
Driscoll said: "I still find networking and pitching daunting, and I hope the support of the programme gives me a sense of inspiration and structure in sharing my ideas with others and learning to turn my creativity into coherent pitches, then translating them into something people want to read."
Graham Reid, Equalities and Diversity Officer at Creative Scotland, said: "Professional arts criticism is an important element of the creative cycle. As well as the artists and companies creating and presenting new work, it is vital that those critical voices are representative of the diversity within our society. This pilot project aims to help remove some of the barriers met by emerging disabled writers but is also about recognising the value of a rich diversity of perspective for readers, audiences and artists."
Lead Image: Julie Farrell
Contact Information
Katya Speight
Media Relations & PR Co-ordinator
Creative Scotland
01413021743
Notes to editors
About Creative Scotland: Creative Scotland is the public body that supports the arts, screen and creative industries across all parts of Scotland on behalf of everyone who lives, works or visits here. We enable people and organisations to work in and experience the arts, screen and creative industries in Scotland by helping others to develop great ideas and bring them to life. We distribute funding provided by the Scottish Government and the National Lottery.
Visit the website: www.creativescotland.com
Follow Creative Scotland
Twitter: https://twitter.com/CreativeScots
Facebook: www.facebook.com/CreativeScotland
Instagram: www.instagram.com/creativescots
Disability Arts Online is an arts organisation led by disabled people that occupies a unique global position with its UK-based website, social media network, partnership and consultancy work, artist development programmes, and vibrant community of disabled creatives. The website www.disabilityarts.online hosts high-quality editorial covering in-depth interviews, opinion, reviews, news, podcasts and videos, discussing arts and culture from a disability perspective. This gives disabled artists a place to talk about accessing the arts and to critique the development of artistic practice across all art forms. Disability Arts Online values the social model of disability as a tool which supports disabled artists to reclaim disability as an identity that challenges the experience of discrimination and/ or marginalisation.
The Skinny is Scotland's leading culture, entertainment and listings magazine. Since 2005, The Skinny has offered an independent take on cultural life in Edinburgh, Glasgow and Dundee through its free monthly magazine, website, social media channels, live events and special projects. In recent years, the magazine has collaborated with the likes of Edinburgh International Film Festival, Kelburn Garden Party and Hidden Door to champion new artistic talent. Pick up a copy of The Skinny at venues across Scotland, visit theskinny.co.uk, and follow The Skinny on social media @theskinnymag