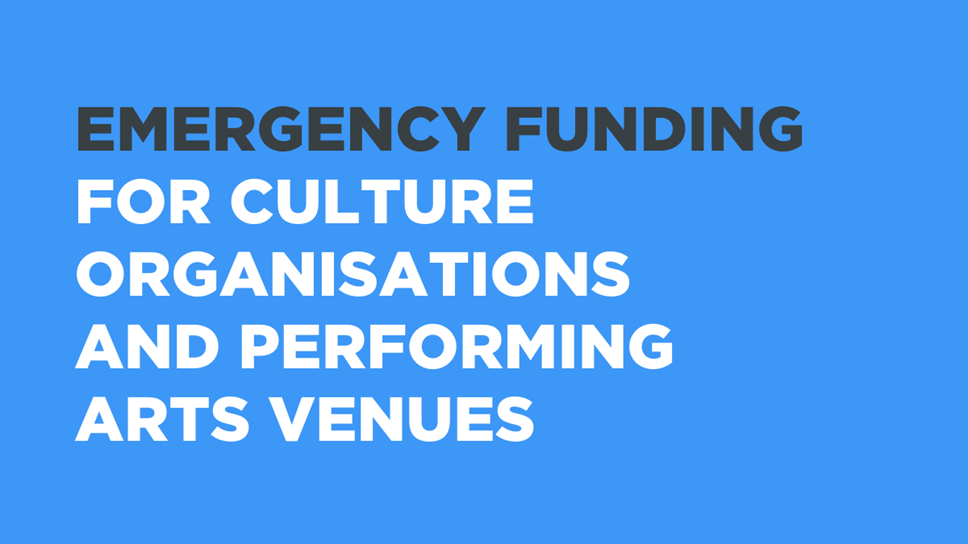 Emergency funding reaches Culture Organisations and Performing Arts Venues in the Highlands
£673,409 awarded to 11 cultural organisations and performing arts venues across the Highlands including Eden Court; Elephant Sessions; the Playhouse in Nair; MacGregor's Bar in Inverness; North Lands Creative Glass; Skipinnish and Skye Live among others.
The emergency Covid-19 funds from Scottish Government through Creative Scotland are part of £17million distributed to 331 organisations and venues across Scotland.
From comedy clubs and theatres to galleries and production companies, the second round of the Culture Organisations and Venues Recovery Fund (COVR) is designed to help prevent insolvency and/or significant job losses due to the impact of COVID-19, and the Performing Arts Venues Relief Fund (PAVR) is helping venues to remain solvent, return staff from furlough, and enable new artistic commissions from freelance artists.
Culture Minister Jenny Gilruth said: "I am delighted that this vital funding is reaching the culture sector, which has endured some of the most challenging restrictions over the past 18 months. It's exciting that the sector can now plan for full reopening. The communal experience of being part of an audience cannot be replicated, and it has been sorely missed since the start of the pandemic.
"The move beyond level 0 will allow the sector to reopen fully, but I know that it will take some time to rebuild. This funding will play a key role in stabilising many venues and businesses as the sector begins to recover.
"The Scottish Government has provided almost £175million of emergency support to the culture, heritage and events sector since the start of the pandemic, and I look forward now to working with the sectors to build for the future."
Joan Parr, Interim Director of Arts and Engagement said: "Our first priority continues to be supporting the recovery and renewal of Scotland's art and creative sector as Covid-19 restrictions are eased and the sector can open up again more fully.
"Nevertheless, we remain acutely aware of the critical challenges faced by so many cultural organisations, and we know how vital this funding is in continuing to help protect jobs and support the sustainability of a sector that has felt the impact of the Covid-19 pandemic so significantly."
Awards made across the Highlands:
| | | | |
| --- | --- | --- | --- |
| Applicant Name | Funding Amount | Local Authority | Funding route |
| Beyond Presents Ltd | £25,000 | Highland | COVR |
| Eden Court Highlands | £372,604 | Highland | PAVR |
| Elephant Sessions | £10,000 | Highland | COVR |
| Highland Bar Services Ltd (Playhouse, Nairn) | £20,000 | Highland | COVR |
| Limelights UK LTD | £75,000 | Highland | COVR |
| Linnhe Leisure Ltd t/a Nevis Centre | £34,805 | Highland | PAVR |
| MacGregor's Bar, Inverness | £10,000 | Highland | COVR |
| North Lands Creative Glass | £35,000 | Highland | COVR |
| Skipinnish Ltd | £71,000 | Highland | COVR |
| Skye Live | £10,000 | Highland | COVR |
| Watercolour Music Ltd | £10,000 | Highland | COVR |
Contact Information
Sophie Bambrough
(+44) 07747 606 146
Notes to editors
A full list of organisations and venues receiving funding in this round of the Culture Organisations and Venues Recovery Fund and the Performing Arts Venues Relief Fund can be downloaded from Creative Scotland's website.
Download the full lists of organisations and venues
Full details including eligibility criteria can be accessed through the following links:
Today's announcement follows more than 12,000 emergency funding awards totalling over £75million delivered through Creative Scotland and Screen Scotland, reaching people and organisations across Scotland's art and creative sectors since the beginning of the pandemic.
Creative Scotland is the public body that supports the arts, screen and creative industries across all parts of Scotland on behalf of everyone who lives, works or visits here. We distribute funding provided by the Scottish Government and The National Lottery. Further information at creativescotland.com. Follow us on Twitter, Facebook and Instagram.
You can find contact details for our media team in our Media Centre.