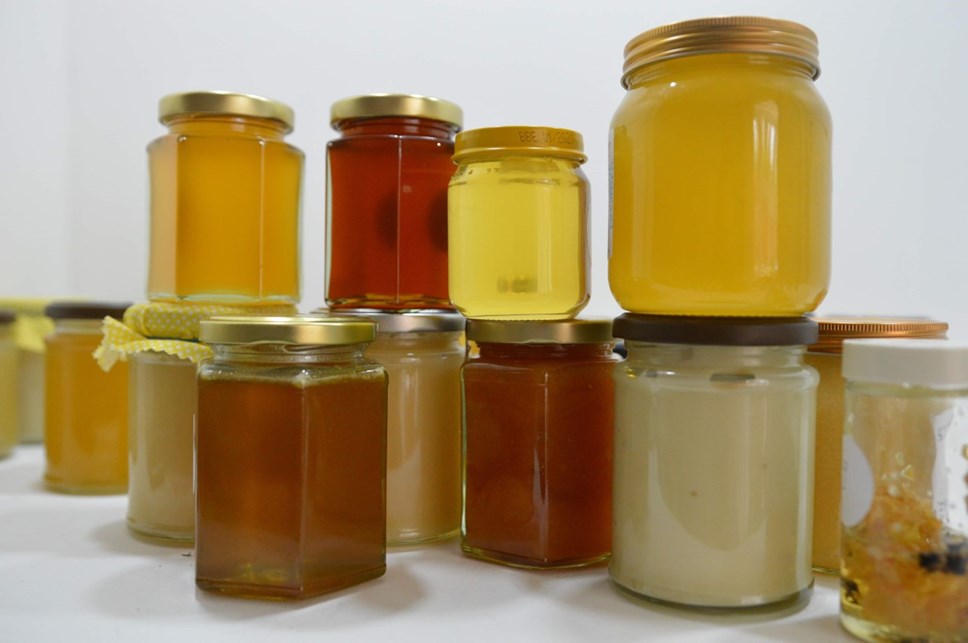 Edinburgh creative projects share in over £1.6m National Lottery funds
The development of picture books for children with complex additional needs, a project to sustain community singing and an exhibition about life after lockdown are among the Edinburgh-based projects and research and development initiatives sharing in over £1.6million of National Lottery funding through Creative Scotland in the latest round of Open Fund awards.
These funds are supporting creative individuals, projects and organisations across the country to adapt and respond to the current changing circumstances brought about by COVID-19, and helping to sustain people's creative development at this challenging time.
A project to develop picture books specifically designed for children with complex additional needs has received development funding. Led by Edinburgh-based author Ailie Finlay and illustrator Kate Leiper, the project will explore how elements of movement, multi-sensory stimuli and musical interludes can help make picture books more engaging, ergonomic and cost-effective. The results will be shared with publishers, authors, illustrators and booksellers to help encourage accessibility in children's literature.
Ailie Finlay said: "We are absolutely delighted to have received funding and we're very much looking forward to developing innovative books that are fun and inspirational for children with complex needs and their families and friends."
Love Music Productions have received development funding for Connected Choirs to help local community singing groups find ways to successfully come together for distanced community singing.
As part of this project, songwriters across different genres will be paired with a choir and commissioned to develop a creative response to the challenges of sustaining community singing in times of restricted social contact. The resulting choral materials will assist with distanced teaching and learning, and will be available for free to singing groups across Scotland.
Talbot Rice Gallery have received research and development funds for a new exhibition exploring what 'normal' might look like following the COVID-19 pandemic. ,
The Normal will look at how culture can shape the future, and examine ways in which individuals and communities can help ensure that whatever becomes 'normal' after the pandemic is founded upon equality, respect and ecological harmony.
Tessa Giblin, Director, Talbot Rice Gallery said: "We want to look at what this pandemic year has meant to us from a variety of angles – from viruses and their relationship with evolution, to the asymmetry of this pandemic due to social and racial inequality, to its proof that we can step off the train of progress."
A full list of recipients of Open Fund awards is available on the Creative Scotland website.
Iain Munro, Chief Executive, Creative Scotland said: "The Open Fund is supporting the creative sector to explore new, safe ways of working, developing practices and reaching wide audiences. From poetry festivals to theatre programmes, these projects reflect the resilience, innovation and determination of Scotland's creative community in the face of COVID-19."
"Through these challenging and unpredictable times, creativity, art and culture are bringing us together and supporting our emotional wellbeing. Made possible by the generosity of National Lottery players, who raise £30 million for good causes across the UK every week, these awards are helping to sustain the value that creativity adds to our lives."
Image: Tonya McMullan, honey collection accumulated during lockdown [work in progress], 2020. Credit: Tonya McMullan
Contact Information
Katya Speight
Media Relations & PR Co-ordinator
Creative Scotland
01413021743
Notes to editors
In September 2020, Creative Scotland's Open Fund: Sustaining Creative Development made 82 funding awards, totalling £1.68m.
The National Lottery has raised more than £41 billion for more than 565,000 good causes across the UK since 1994. Thanks to National Lottery players, up to £600 million has been made available to support people, projects and communities throughout the UK during the Coronavirus crisis. https://www.national-lottery.co.uk/ 
Creative Scotland is the public body that supports the arts, screen and creative industries across all parts of Scotland on behalf of everyone who lives, works or visits here. We distribute funding provided by the Scottish Government and The National Lottery. www.creativescotland.com 
Follow Creative Scotland: 
Twitter: twitter.com/CreativeScots 
Facebook: facebook.com/CreativeScotland 
Instagram: instagram.com/creativescots