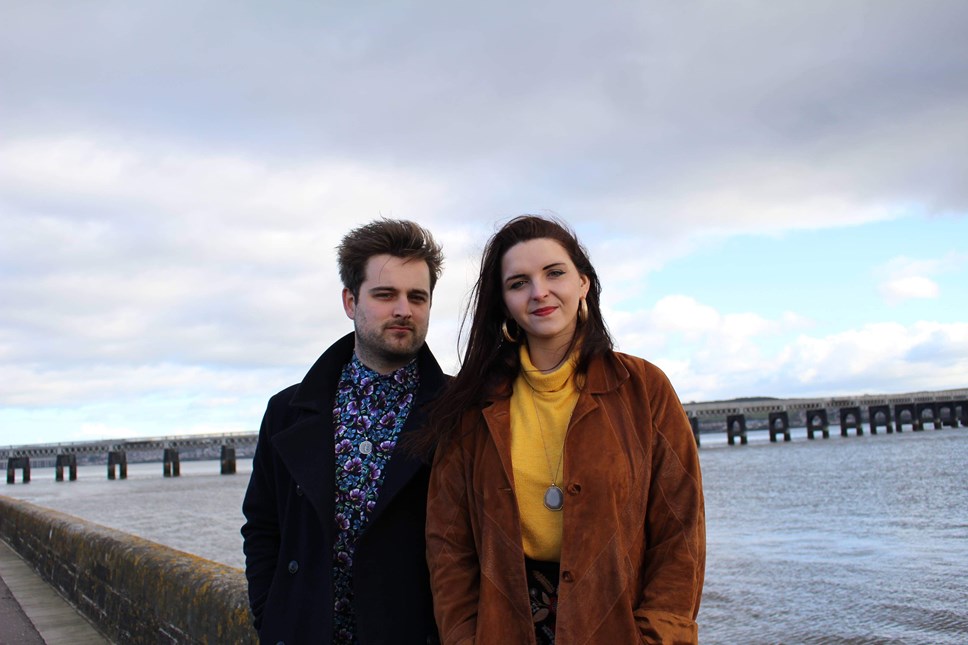 Creative Scotland Open Fund supports Dundee-based theatre projects
Two Dundee-based theatre projects are sharing over £16,000 of Scottish Government and National Lottery funds through Creative Scotland in the latest round of Open Fund awards. 
Dundee based Elfie Picket Theatre and writer Matthew Knights are among 45 projects across the country receiving over £732,000 last month. These funds are supporting a diverse range creative people, projects and organisations across Scotland to adapt and respond to the current changing circumstances brought about by Covid-19 and helping to sustain creative development at this challenging time.
Ewan MacColl: Manchester Rambler is a new play from Dundee-based writer Matthew Knights. The piece centres around renowned folk singer Ewan MacColl who visits three siblings who have recently lost their father, an old-fashioned trade unionist and disciplinarian. MacColl tells them the story of the Mass Trespass of 1932, an event he took part in as a young man.
The play will be accompanied by a series of events focusing on local history and exploration of the ideas of trespass and access to nature as well as the significance of MacColl's life and work to local residents.
Writer Matthew Knights says: "I will be looking to put together a new creative team to develop the play to the next stage as well as forging connections with audiences in Dundee with a view to producing the play in the city in the future."
Dolly Parton Saved My Life is an upcoming theatre piece from Elfie Picket Theatre. Set primarily in Dundee, the piece centres around a young woman dealing with grief and her own struggles as a working-class, queer woman.
The piece explores class, female relationships and how people bond over their shared love of music. Country music will be at the heart of the piece along with a blend of new songs and spoken word.
Elfie Picket Theatre's Taylor Dyson says: "We are an emerging, Dundee theatre company and we are so excited to have the opportunity to work in our city with people based in the area. After a long year for everyone during the pandemic we cannot wait to be able to start producing new work and creating again with emerging performers in Dundee."
Iain Munro, CEO, Creative Scotland said: "We are committed to supporting a diverse mix of artists and creative groups through the Open Fund, in communities across Scotland. Many of the projects supported will spark a timely discussion over issues such as climate change, as well as a commitment to greater inclusion of underrepresented groups in the arts."
"Thanks to the generosity of National Lottery players, who raise £30 million for good causes across the UK every week, and funding from the Scottish Government, these awards play an important part in enriching the lives of people throughout Scotland."
A full list of recipients of Open Fund awards is available on the Creative Scotland website.
Contact Information
Olivia Carr
Media Relations & PR Coordinator
Creative Scotland
0141 302 1708
07970 962 322
Notes to editors
Background:
The National Lottery has raised more than £42 billion for over 625,000 good causes across the UK since 1994. Thanks to National Lottery players, more than £1.2 billion has been awarded in the last year to support communities and thousands of organisations across the UK to cope with the impact of the Coronavirus pandemic. https://www.national-lottery.co.uk/ 
Creative Scotland is the public body that supports the arts, screen and creative industries across all parts of Scotland on behalf of everyone who lives, works or visits here. We distribute funding provided by the Scottish Government and The National Lottery. Further information at creativescotland.com. Follow us on Twitter, Facebook and Instagram.
Image credit: Elfie Picket Theatre members Taylor Dyson and Calum Kelly photographed by Tammy Dyson.