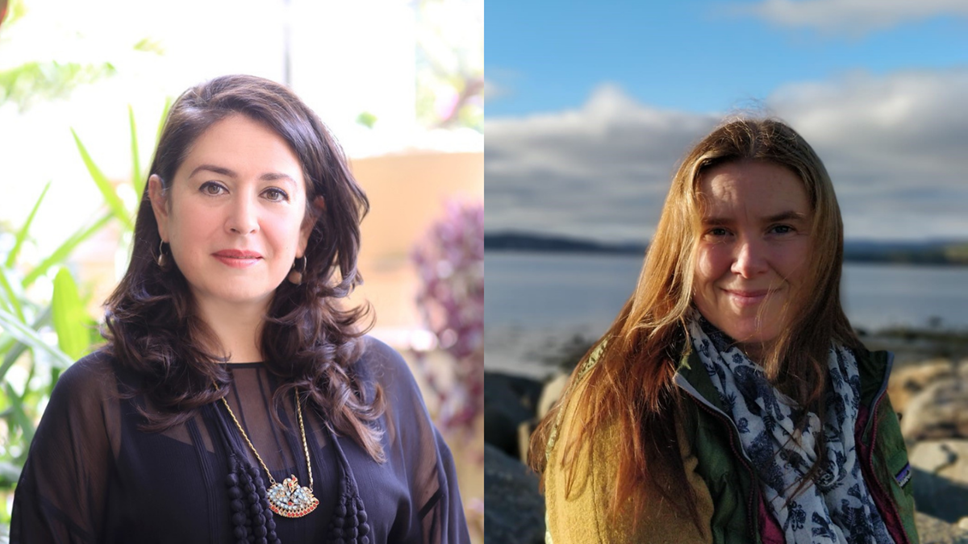 Creative Scotland appoints two senior roles
For immediate release, 2pm, Tuesday 24 May 2022
Following an open recruitment process, Creative Scotland is pleased to announce the appointments of Anne Langley as Executive Director of Operations and Dana MacLeod as Executive Director of Arts, Communities, and Inclusion.
Anne Langley joins from the Cabinet Office at the UK Government where she is the Portfolio Director for Places for Growth. Anne has previously held leadership roles in the Department for International Development and at the National Trust.
Dana MacLeod joins from the British Council, where she is Director of Arts for South Asia, currently based in New Delhi. Dana was previously Director of Arts for British Council Scotland and has held senior roles with many Festivals in Scotland and internationally.
Speaking of the appointments, Iain Munro, Chief Executive of Creative Scotland said:
"The number and calibre of applications for these Executive Director posts was extremely high and I'm very pleased that Anne and Dana will be joining Creative Scotland.
Both bring an enormous amount of expertise, experience and enthusiasm and they will, I'm sure, make a significant and positive contribution to our work, and to culture and creativity in Scotland more broadly."
Anne Langley said:
"I am absolutely delighted to be joining the Creative Scotland team. I am excited by the Creative Scotland vision, with its focus on supporting a thriving culture and creative sector for Scotland. I am looking forward to playing my part in this ambitious and exciting organisation."
Dana MacLeod said:
"I am excited to be returning to Scotland to join the committed team at Creative Scotland and to be supporting artists and communities across the country to build a cultural sector for new times, embedding the importance of creativity in Scotland's future. Our culture is of great distinction internationally and I am looking forward to establishing and enhancing partnerships to support our cultural ambition. I am extremely proud to take up this role at Creative Scotland which is dedicated to building a more diverse and equitable environment for the arts in Scotland."
Anne Langley will take up her post at Creative Scotland at the end of July, while Dana MacLeod will join in September.
ENDS
Contact Information
Olivia Carr
Media Relations & PR Coordinator
Creative Scotland
0141 302 1708
07970 962 322
Notes to editors
Background:
Anne Langley Professional Biography: Anne has worked in the public, third and private sectors for organisations including the Cabinet Office, the Department for International Development, The National Trust, GE and Dell Technologies. Her professional background spans Procurement, (she is a Fellow of the Chartered Institute of Procurement and Supply), Operations, and Policy. With expertise in change management, risk, crisis response and strategy development, delivering projects that make a real difference to people's lives, including working on the Ebola crisis and leading Places for Growth, a major UK Government transformation programme. Anne has a keen interest in sustainable development and is a Trustee of Trees for Life, an innovative rewilding organisation.
Dana MacLeod Professional Biography: Dana has worked in arts and culture throughout her career including, most recently, as Director of Arts for the British Council in South Asia, where she has overall leadership for British Council's arts and culture work in India, Pakistan, Bangladesh, Sri Lanka, Nepal, and Afghanistan facilitating opportunities and exchange between the UK and South Asia.
Prior to this, Dana was Director of Arts for British Council Scotland, building extensive international opportunities for Scottish artists and organisations, in partnership with the culture sector, other cultural organisations and with Government (including Creative Scotland).
A respected arts professional in Scotland, Dana has worked across art forms and has a track record in championing diversity. Dana worked with Festivals Edinburgh to evolve cultural diplomacy, international strategy, and partnerships. She has also worked as a producer and programme director with many festivals including: the Edinburgh Mela, the Edinburgh Festival Fringe and Edinburgh International Festival.
Creative Scotland is the public body that supports the arts, screen and creative industries across all parts of Scotland distributing funding provided by the Scottish Government and The National Lottery. Further information at creativescotland.com.
Follow us on Twitter, Facebook and Instagram. Learn more about the value of art and creativity in Scotland and join in at www.ourcreativevoice.scot
You can find contact details for our media team in our Media Centre.
Image: L to R, Dana Macleod and Anne Langley.