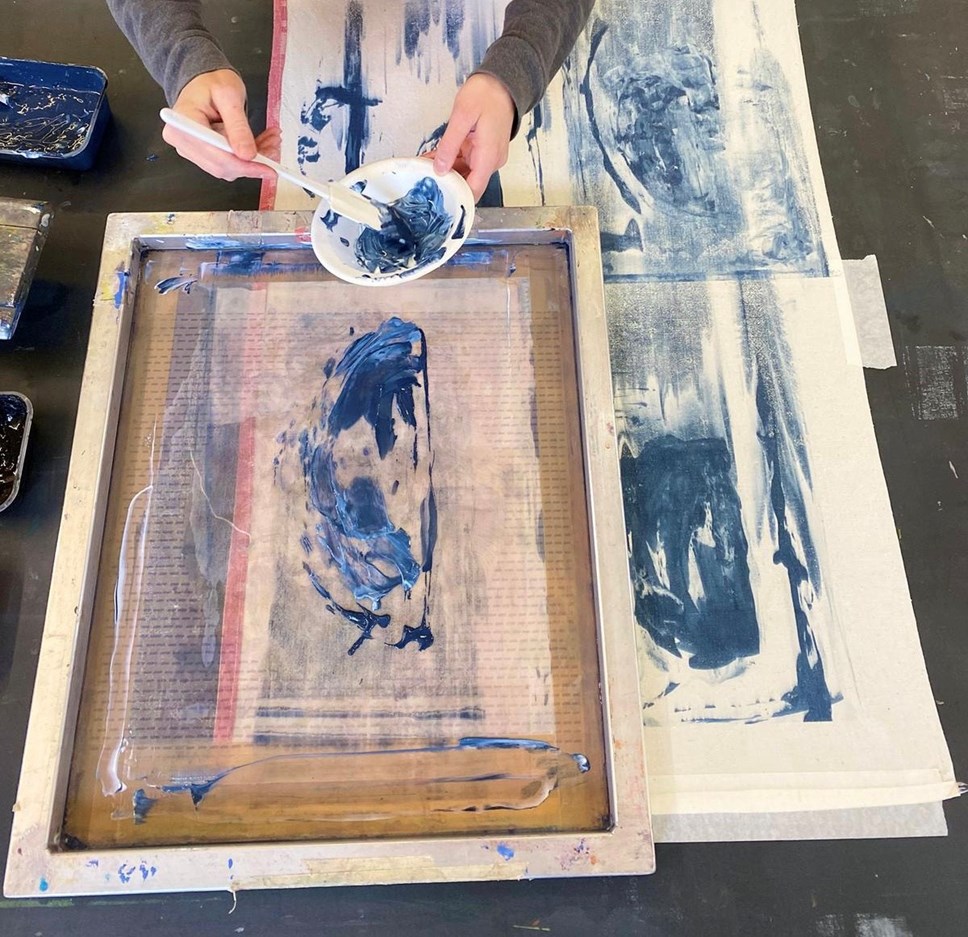 Creative companies receive funding to Stay, See, Share
Seven creative businesses from across Scotland have been selected to participate in the Stay, See, Share initiative, supported by the National Lottery through Creative Scotland.
The professional development opportunity will enable the creative practitioners to learn and explore new ways of working, develop their business models and forge new connections. The knowledge and insights gained will be shared with others in Scotland, helping to make the sector stronger and more sustainable.
Edinburgh based platform for Scotland's Afrocentric community BE United; Dumfries based curator and presenter of performance and community arts Big Burns Supper;  Cultured Mongrel Dance Theatre, the creative company for the practice of dancer, theatre maker, Emma Jayne Park; Glasgow based Fashion Interrupted Ltd.; Kathryn Welch, Aberdeenshire based textiles lifestyle brand Paper Houses Design and Dunoon based design service Tacit Tacit Ltd, will all explore the businesses models and working practices of leading companies and organisations through digital collaborations.  
Jessica Bonehill, Creative Industries Officer at Creative Scotland said:
"The importance of creative thinking has never been clearer, nor has the importance of coming together and sharing ideas, albeit often virtually.
"Through the Stay See Share Creative Industries Fund we are delighted to be able to support Scotland-based creatives to learn about an array of ways to develop their businesses and work sustainably.
"Rethinking old models, sustaining what works already and exploring cutting edge solutions, this cohort will share their findings and experiences to creative sector networks and through Creative Scotland. A sharing event will be held at the conclusion of the projects, to benefit creative work across Scotland, for the people who live and work here."
Edinburgh based, BE United will research how other successful African/Caribbean community hubs run, what drives their success and their models for sustainability as they develop the BE Hive - a one-stop shop for the celebration and consumption of African/Caribbean culture.
Dumfries based, Big Burns Supper will examine how smaller independent cultural events can attract brand partnerships and sponsorship through models of shared value, as well as sharing the development of their own process over the least ten years.
Graham Main, Chief Executive of Big Burns Supper said: "This is an important opportunity for us to reflect on models of sustainability at a time when our cultural community is being forced to work in a different way."
Learning from other open studios at different stages of their business, Paper Houses Design will research the viability of an open textiles studio in Aberdeenshire.
Mhairi Allan of Paper Houses Design said: "Being part of Stay See Share means I won't be in the dark when trailing the open textile studio. It means I will have a wealth of knowledge and support from the creative community which gives me more confidence that it will be a success."
Working in partnership with Green Maps International advisors based in America, Cuba, Belgium and Japan, Dunoon-based Tacit Tacit will explore the applications for Green Mapping within primary education, community learning and planning settings across Scotland.
Hannah Clinch of Tacit Tacit commented: "Being supported to explore how Green Mapping could be used as a tool for climate literacy in Scotland, means I can carry out research to inform my own Dunoon based design practice, whilst contributing to a global, creative project established to spark community action around climate change and ethical forms of mapping."
The full list of supported projects:
| | |
| --- | --- |
| Organisation | Award Amount (£) |
| BE United | £2,940.00 |
| Big Burns Supper | £3,000.00 |
| Cultured Mongrel Dance Theatre | £3,450.00 |
| Fashion Interrupted Ltd. | £2,976.00 |
| Kathryn Welch | £2,000.00 |
| Paper Houses Design | £2,945.00 |
| Tacit Tacit Ltd | £2,320.00 |
Contact Information
Sophie Bambrough
(+44) 07747 606 146
Notes to editors
Creative Scotland is the public body that supports the arts, screen and creative industries across all parts of Scotland on behalf of everyone who lives, works or visits here. We distribute funding provided by the Scottish Government and The National Lottery. Further information at creativescotland.com. Follow us on Twitter, Facebook and Instagram.
Image credit: Paper Houses Design