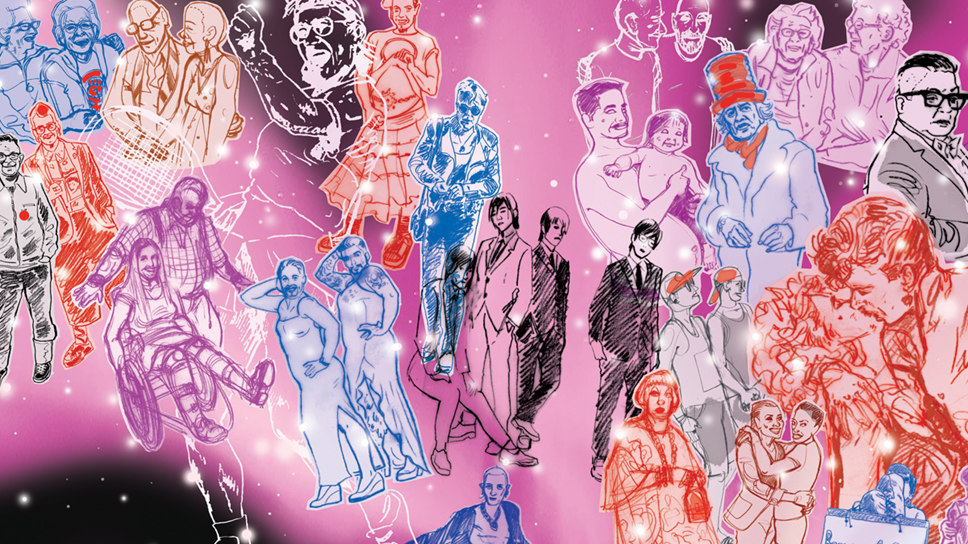 Call out to Comics Creators & Graphic Novelists for Inaugural Industry Event
Designed to demystify routes to funding, publication and distribution, the free online event is produced by Creative Scotland in partnership with industry specialists Hannah Berry, Nyla Ahmad, and Woodrow Phoenix and backed by the Society of Authors.
In The Frame sessions include:
Routes into publishing from traditional funding, crowdfunding and subscription boxes with ShortBox creator, Zainab Akhtar; first ever comics winner of the Scottish Book Trust New Writers Award, Heather Palmer and Dundee University's Chair of Comics Studies, Professor Chris Murray
Career focus with cartoonist, illustrator and writer Kate Charlesworth
Everything you need to know about Crowdfunding from specialist agency, Paved with Gold
Agents, contracts and funding with Society of Authors and Creative Scotland
Nyla Ahmad commented: "I'm ecstatic to see Creative Scotland aiming to further support comics creators and the vibrant, trailblazing Scottish comics scene with a day of discussions ranging from legality, funding, publishing and how to build a lifelong career in the sector."
Alice Tarbuck, Literature Officer at Creative Scotland commented: "It's great to be bringing comics creators and graphic novelists together with seasoned publishing and funding experts to share practical know-how.
"The comics and graphic novels industry is incredibly exciting and constantly evolving. While there is so much talent clearly evident across the country, it's important that access to the industry is as open as possible in order to create space for an increasingly diverse range of creative voices."
To view the full line-up and book a place, sign up on the Creative Scotland website.
Contact Information
Olivia Carr
Media Relations & PR Coordinator
Creative Scotland
0141 302 1708
07970 962 322
Notes to editors
The National Lottery has raised more than £41 billion for more than 565,000 good causes across the UK since 1994. Thanks to National Lottery players, up to £600 million has been made available to support people, projects and communities throughout the UK during the Coronavirus crisis. https://www.national-lottery.co.uk/
Creative Scotland is the public body that supports the arts, screen and creative industries across all parts of Scotland distributing funding provided by the Scottish Government and The National Lottery. Further information at creativescotland.com. Follow us on Twitter, Facebook and Instagram. Learn more about the value of art and creativity in Scotland and join in at www.ourcreativevoice.scot.
Image: Aurora Queerialis by Kate Charlesworth.