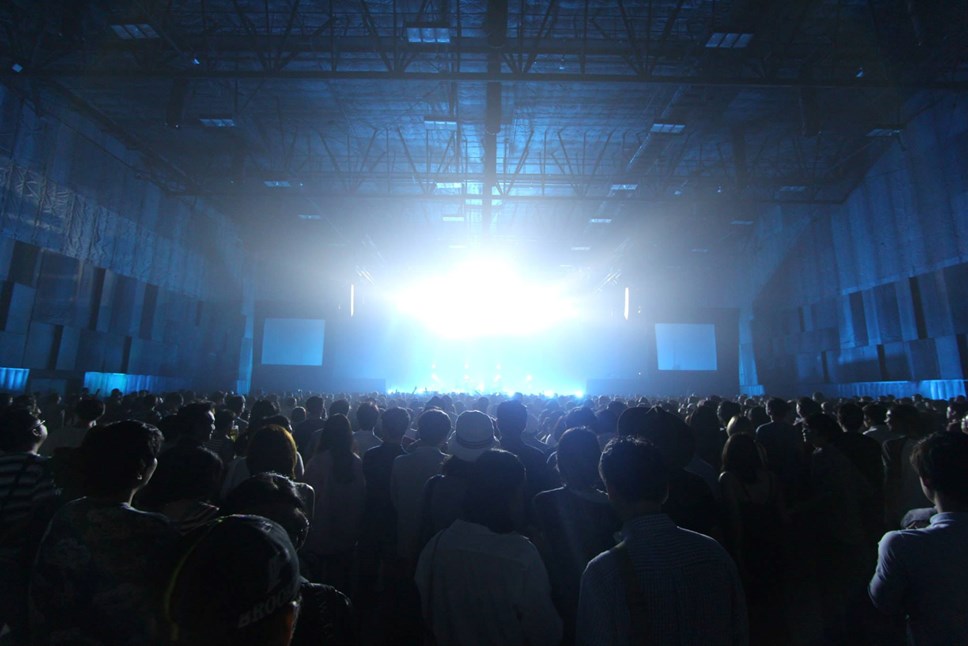 Borders creative projects get go ahead with National Lottery funding
Two creative projects from Borders-based creatives and organisations are sharing in over £39,000 thanks to National Lottery funding through Creative Scotland in the August round of Open Fund awards.
Successful projects The Baillie Gifford Borders Book Festival and Travelled Music's Carbon Neutral Touring Transition project are among 44 projects in total sharing in £903,734 of funding.
The Baillie Gifford Borders Book Festival is a literary and arts festival, bringing together a wide range of writers, artists and performers, and emerging talent to the Scottish Borders for a celebration of books, culture and creativity.
As a one-off arrangement in November 2021, the festival is relocating to Abbotsford, the home of one of Scotland's greatest writers, Sir Walter Scott, to celebrate 250th anniversary of his birth.
Paula Ogilvie, Director says "Covid-19 has made it incredibly challenging for cultural events like ours to function in anything like the way we did previously. Creative Scotland's support has been vital in allowing us to adapt, to find a route back to delivering events, and to continue engaging with our audiences and the creative community - we can't wait to return to the physical and digital stage this November!"
Touring company Travelled Music have innovative plans to transform the business into a carbon neutral consultancy for the music industry. Funding will support the re-education, research and development of a methodology and reporting system to show touring artists carbon footprint calculations of predicted tours and offer them alternatives to help reduce their carbon emissions.
Project manager, Alan Thompson commented: "There is no doubt that the future of live music needs to be carbon neutral, I'm proud that with the help of Creative Scotland our independent company can help so many touring artists achieve that goal."
Iain Munro, CEO, Creative Scotland said: "Thanks to the generosity of National Lottery players who raise £34 million for good causes across the UK every week, our Open Fund awards are helping artists and creative organisations develop innovative projects that enrich the lives of people across Scotland, while raising questions about the important issues of our time and ensuring our collective creative voice continues to be heard."
A full list of recipients of Open Fund awards is available on the Creative Scotland website.
Contact Information
Olivia Carr
Media Relations & PR Coordinator
Creative Scotland
0141 302 1708
07970 962 322
Notes to editors
Background
In August 2021, Creative Scotland's Open Fund: Sustaining Creative Development made 44 funding awards, totalling £903,734.
The Open Fund: Sustaining Creative Development has no deadlines, and full eligibility criteria and application guidance can be found on the Creative Scotland website.
More information about Covid-19 funding and resources can be accessed via gov.scot, and through Creative Scotland's Resource Directory for Covid-19.
Regular updates on all emergency funding in response to COVID-19 are provided on Creative Scotland's website.
The National Lottery has raised more than £41 billion for more than 565,000 good causes across the UK since 1994. Thanks to National Lottery players, up to £600 million has been made available to support people, projects and communities throughout the UK during the Coronavirus crisis. https://www.national-lottery.co.uk/
Creative Scotland is the public body that supports the arts, screen and creative industries across all parts of Scotland distributing funding provided by the Scottish Government and The National Lottery. Further information at creativescotland.com. Follow us on Twitter, Facebook and Instagram. Learn more about the value of art and creativity in Scotland and join in at www.ourcreativevoice.scot
Image credit: Travelled Music.