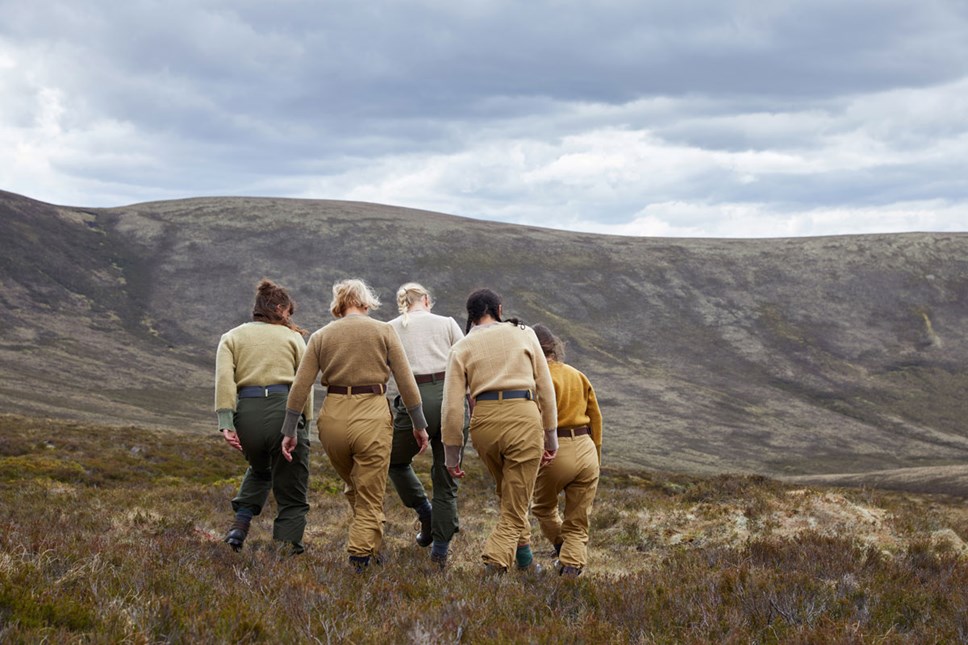 Arts organisations act to broaden diversity
New opportunities to help broaden socio-economic diversity in the cultural sector
Seven Scottish arts organisations are to host year-long paid creative fellowships designed to broaden socio-economic diversity in the arts as part of the Weston Jerwood Creative Bursaries programme.
Thanks to £100,000 funding from The National Lottery through Creative Scotland, the Bursaries will support early-career development of creative professionals such as artists, curators and producers from a variety of socio-economic backgrounds, across Scotland.
The seven host organisations and the roles being offered in Scotland are:
Applications for the Bursaries will go live from today for Edinburgh Printmakers and The Workroom/Tramway. Aberdeen Performing Arts, ATLAS Arts, Eden Court and Red Note will launch their application dates soon with updates posted on their websites and social channels.
Lilli Geissendorfer, director of Jerwood Arts, commented: "I'm delighted that Weston Jerwood Creative Bursaries Fellows will be hosted across Scottish arts and cultural organisations. They all applied to be part of the programme before COVID-19 had been identified, so it is heartening that making their organisations more diverse and inclusive is still high on their agenda despite the additional challenges they are facing. It speaks to the resilience I have been inspired by from all corners of the arts and cultural sector in recent months to find the silver linings in the bleakest of times and commit to creating a stronger sector that everyone will benefit from."
Shân Edwards, CEO, Edinburgh Printmakers said: "We are excited to be taking part in the Fellowship programme at this time. As we emerge from the shock of lockdown and begin to rebuild our programmes, we need to reconnect across boundaries and tackle inequality. Edinburgh Printmakers has a strong track record in training and development, and it has never felt more urgent to overcome a lack of accessible, quality, professional experiences and opportunities."
Previous Scottish host organisations include National Theatre of Scotland, Dundee Rep & Scottish Dance Theatre, The Common Guild, Glasgow International and the Royal Lyceum Theatre.
Joan Parr, Director of Arts & Engagement, Creative Scotland said: "Fair access to careers in the arts is a pressing issue facing the sector, and hearing diverse voices enriches us all. With support from The National Lottery these transformative opportunities are being made possible from Skye to Edinburgh, Aberdeen to Inverness, and go some way to ensuring that the most talented people, regardless of background, are given the chance to succeed and contribute to a more vibrant arts sector for us all."
Photograph: Felicity Cranshaw. Simone Kenyon, Into the Mountain (2019) produced by Scottish Sculpture Workshop.
Contact Information
Claire Thomson
Media Relations & PR Officer
Creative Scotland
+44 141 302 1708
07747606146
Notes to editors
The call out to arts or cultural organisations to support Fellowship opportunities across all artforms was launched in December 2019. Specific requests for applications from Scottish-based organisations focused on curatorial practice, music creation and production, Gaelic focussed performing arts, visual arts and dance, as well as the development of sustainable creative business. There will also be a theatre Fellowship for a Scotland-based design practitioner at a Host organisation based elsewhere in the UK.
To date, the Weston Jerwood Creative Bursaries programme has worked with some of the UK's leading arts producers and organisations across art forms to kick-start the careers of talented individuals from lower socio-economic backgrounds; in Truro, Wakefield, Belfast, Leeds, London, Margate, Cardiff, Birmingham, Glasgow and beyond. Critically, it allows organisations to develop new year-long artistic and creative roles which are meaningfully connected to their artistic/cultural leadership.
Creative Scotland is the public body that supports the arts, screen and creative industries across all parts of Scotland on behalf of everyone who lives, works or visits here. We distribute funding provided by the Scottish Government and The National Lottery. www.creativescotland.com
Follow Creative Scotland
Twitter: twitter.com/CreativeScots
Facebook: facebook.com/CreativeScotland
Instagram: instagram.com/creativescots
The National Lottery has raised more than £41 billion for more than 565,000 good causes across the UK since 1994. Thanks to National Lottery players, up to £600 million has been made available to support people, projects and communities throughout the UK during the Coronavirus crisis. https://www.national-lottery.co.uk/