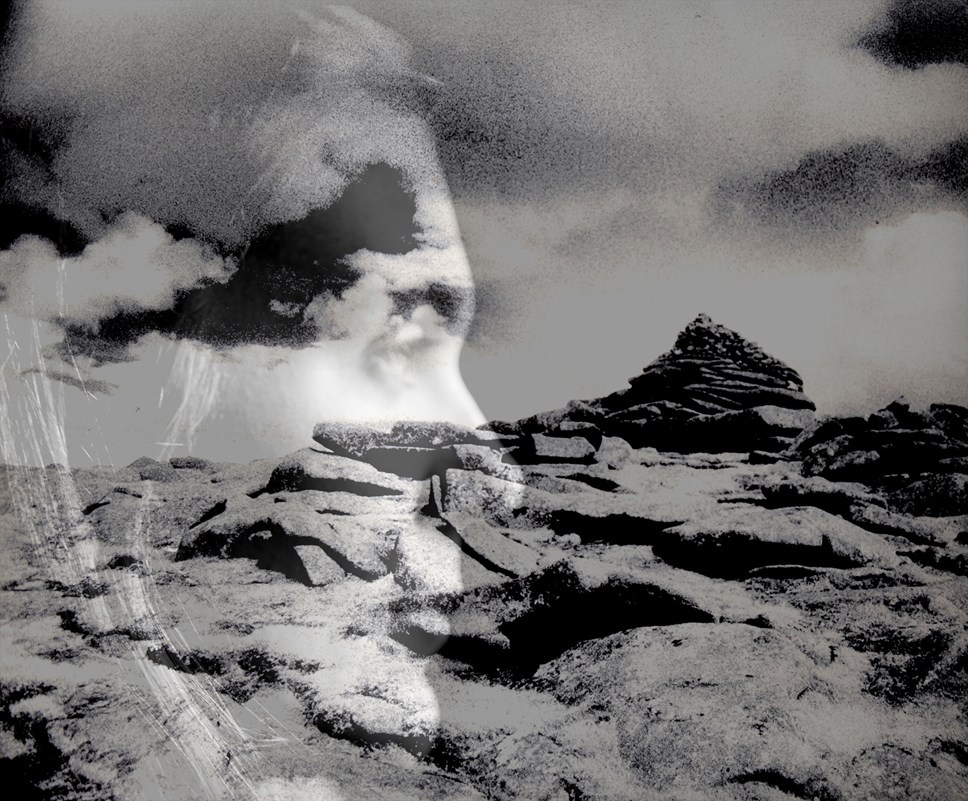 39 creative projects across Scotland share in over £859,000 of National Lottery funding
A community music project, an artistic celebration of Scotland's wild landscapes and a project which aims to increase LGBTQ+ representation in children's and young people's literature are among the 39 creative projects sharing over £859,000 of National Lottery funding through Creative Scotland in the latest round of Open Project Fund awards.
The Living Mountain will be an audio-visual exploration of human connections with the wild, devised and led by musician Jenny Sturgeon. The project is inspired by Nan Shepherd's celebrated book The Living Mountain and will be directed by artists' responses to the book, as well as their own experiences of the Cairngorms. The project will also explore the value of wild places for health and wellbeing.
The project will combine music, field recordings from the Cairngorms and visuals of the landscape to create a live performance which will tour venues from Braemar to Glasgow in May 2020. Each music and film piece will take inspiration from the twelve chapter titles of Shepherd's book.
Jenny Sturgeon said: "Nan Shepherd's The Living Mountain is an exploration into the wild, and a philosophical journey into being.
"This funding means I can work with an inspiring group of artists to create a unique, thought-provoking, cultural and environmental work which I hope will draw attention to Nan Shepherd and her legacy as one of Scotland's greatest nature writers."
Funding was also awarded towards The Rainbow Library, a programme from Pop Up Projects which aims to address LGBTQ+ representation in children's literature. The project will produce stories by seven LGBTQ+ children's writers, illustrators, poets and comic artists, which will be devised through participatory workshops with groups of LGBTQ+ young people from 14-26.
Two of the projects will take place in Scotland: at Peter Pan Moat Brae House in Dumfries with picture book illustrator James Mayhew, and with Moniack Mhor at Eden Court in Inverness with poet Dean Atta.
Dylan Calder, Executive Director, Pop Up Projects CIC, said: "This vital and timely project will raise the visibility of LGBTQ+ identities in children's literature, while empowering the voices of young LGBTQ+ people across Scotland.
"Its beneficiaries won't be just the young people and authors involved, but the young readers who in the coming years will access books where LGBTQ+ characters are real-world people and role models for those readers who are questioning or coming to terms with their sexual orientation or gender."
Community music organisation The Glasgow Barons has received support towards its new programme of activity, Govan Forward 2020. The programme will embrace a variety of genres from folk to hip hop, expand the award-winning Musicians in Exile programme, celebrate Scotland's Year of Coastal Waters, invite local veterans to interpret Stravinsky's Soldier's Tale and revive Eddie McGuire's 1991 Riverside for Whistlebinkies.
Following the recent Govan riots, the programme will also tackle issues such as toxic masculinity and sectarianism through a new hip hop album by Scottish Alternative Music Award winner Steg G, and local young composers.
The Glasgow Barons aims to provide a creative hub for local and wider audiences, and to work with the Govan community as an equal partner.
Paul MacAlindin, Artistic Director, The Glasgow Barons said: "We know the difference we make to people and places in our neighbourhood and are honoured to be given the chance to continue building our relationship with them, as well as with audiences across Greater Glasgow."
Iain Munro, Chief Executive, Creative Scotland said: "From an artistic exploration of some of Scotland's finest nature writing to a community music programme, these projects are testament to the value of creativity for wellbeing and for communities across the breadth of Scotland.
"These 39 awards and the creative work they enable are made possible thanks to the generosity of National Lottery players."
Details of all of the projects awarded funding in this round are available from the Creative Scotland website.
Photograph: Anne Campbell
Contact Information
Claire Thomson
Media Relations & PR Officer
Creative Scotland
+44 141 302 1708
07747606146
Notes to editors
Open Project Funding is available to a wide range of organisations and individuals working across Scotland in the arts and creative industries. It supports a broad spectrum of activity including creative and professional development, research and development, production, small capital requirements, touring and collaborations, festivals, arts programming, audience development, etc. Support is available for projects of different scale and duration with the maximum period of award being set at 2 years. Awards are made in the range £1,000 to £100,000 (or up to £150,000 by exception). Application guidance and forms can be found here
Over £583m National Lottery funding has been awarded across Scotland's arts, screen and creative industries over the last 25 years. Nearly 16,000 individuals, projects and organisations have benefitted from this enabling people and communities to bring their ideas to life. To find out more, visit https://tnl25.org.uk
About Creative Scotland: Creative Scotland is the public body that supports the arts, screen and creative industries across all parts of Scotland on behalf of everyone who lives, works or visits here. We enable people and organisations to work in and experience the arts, screen and creative industries in Scotland by helping others to develop great ideas and bring them to life. We distribute funding provided by the Scottish Government and the National Lottery.
Visit the website: www.creativescotland.com
Follow Creative Scotland
Twitter: https://twitter.com/CreativeScots
Facebook: www.facebook.com/CreativeScotland
Instagram: www.instagram.com/creativescots